SWEET TO TONGUE – SOUND TO EYE
06.08.22 – 23.10.22

https://augustiana.dk/udstillinger/sweet-to-tongue-and-sound-to-eye/

Curated by Sophia Luna Portra

STELLA BELING, FREDERIK EXNER, AVA SAMII, NOAH UMUR KANBER, THEODOR NYMARK, MARIANNE HESSELBJERG, JOHANNE STOFFERSEN, ALBERTE HARBOE WESTERGAARD, ROLF NOWOTNY, MARTIN BRANDT HANSEN, KRISTOFFER BECH OG LEA GULDDITTE HESTELUND.


Theodor Nymark
Ivy, and her Host (2022)
aluminum cast & brass
60x320cm approx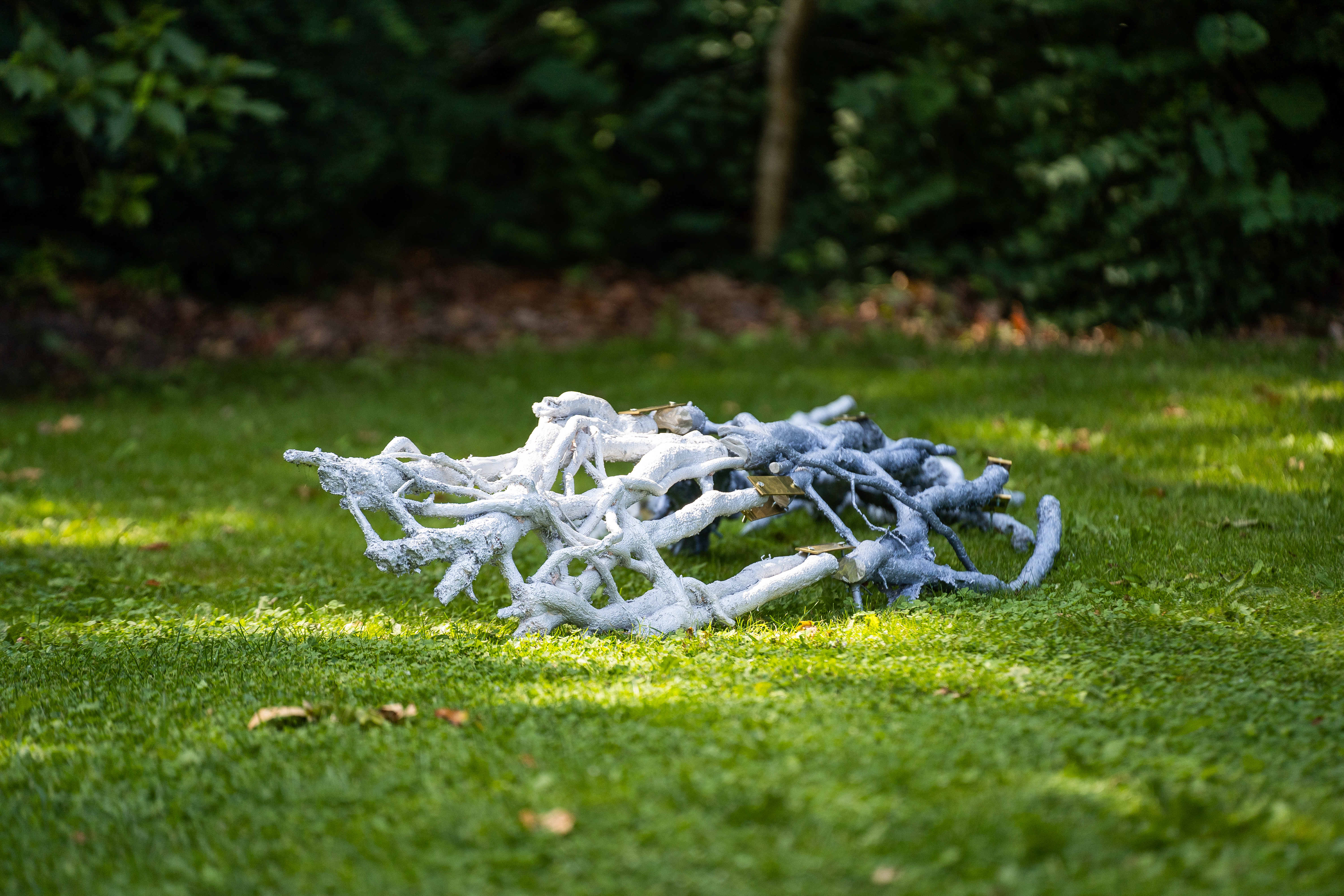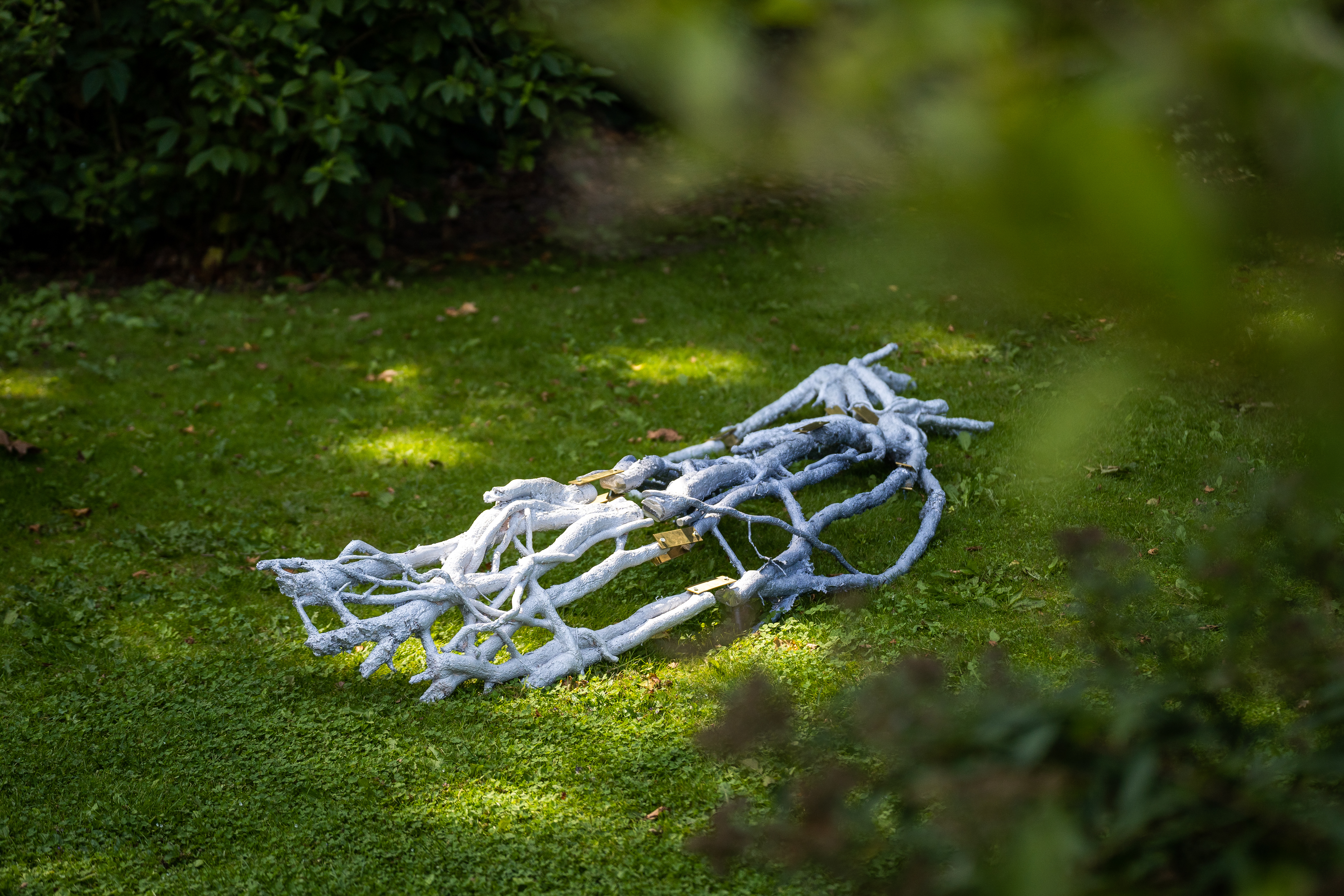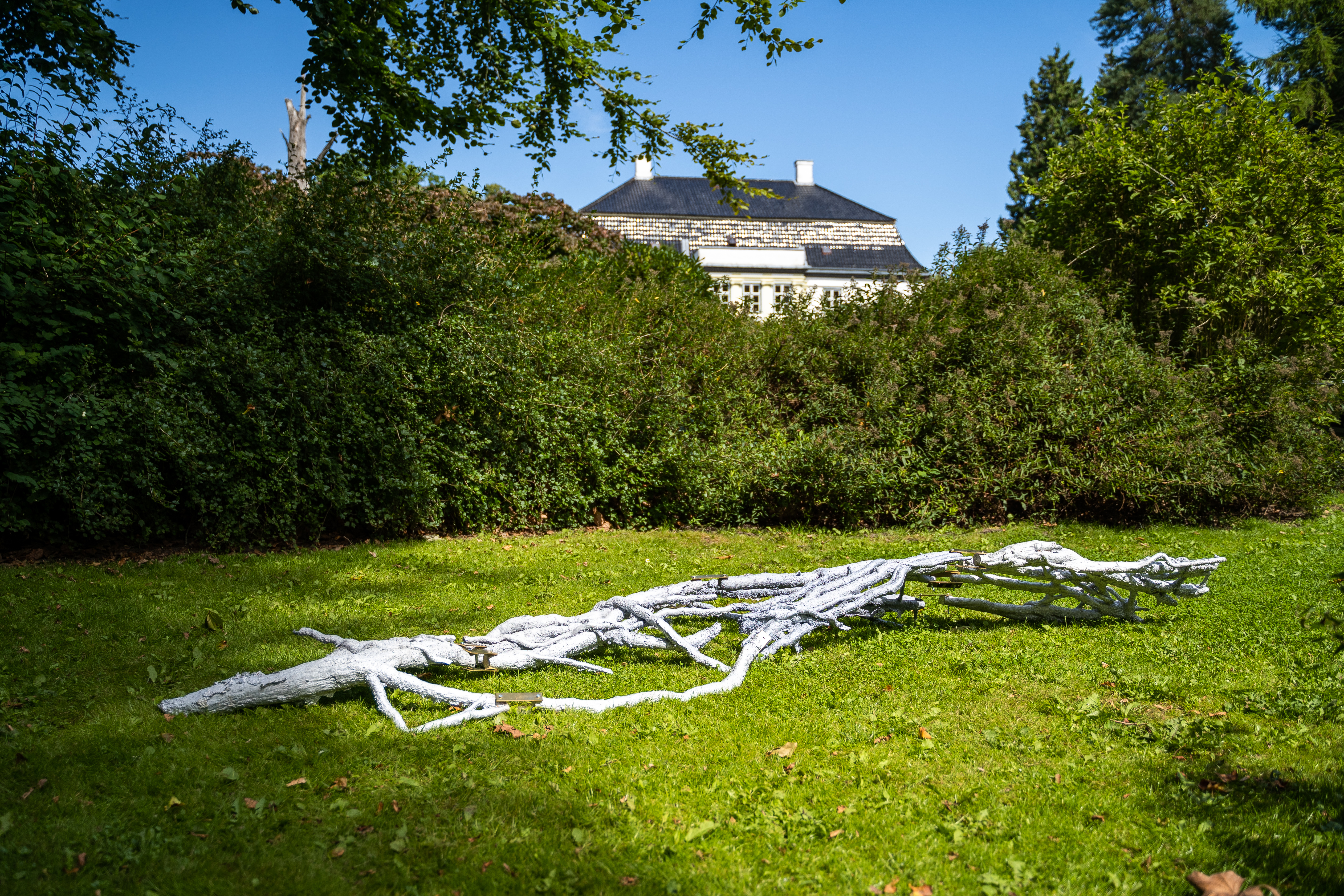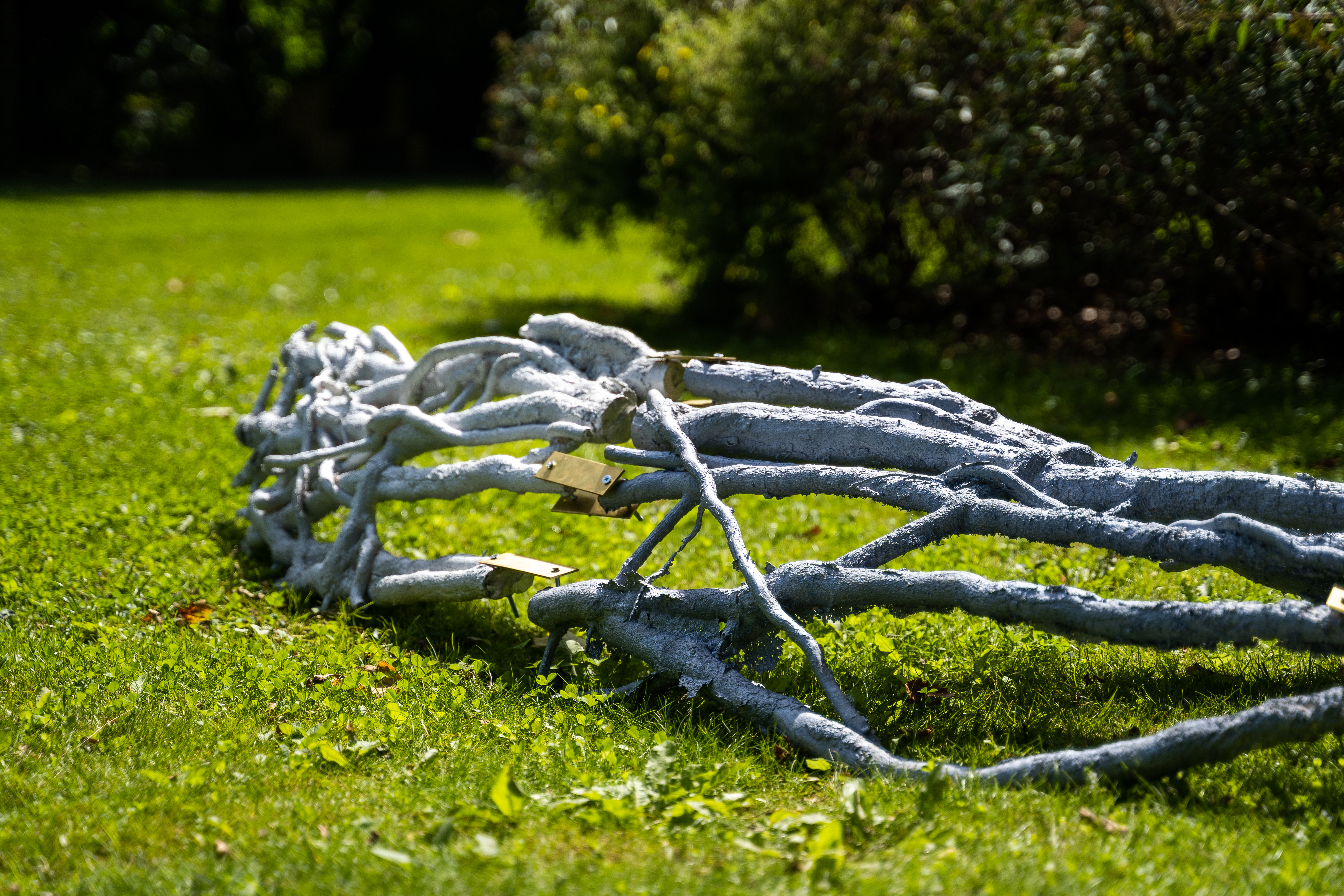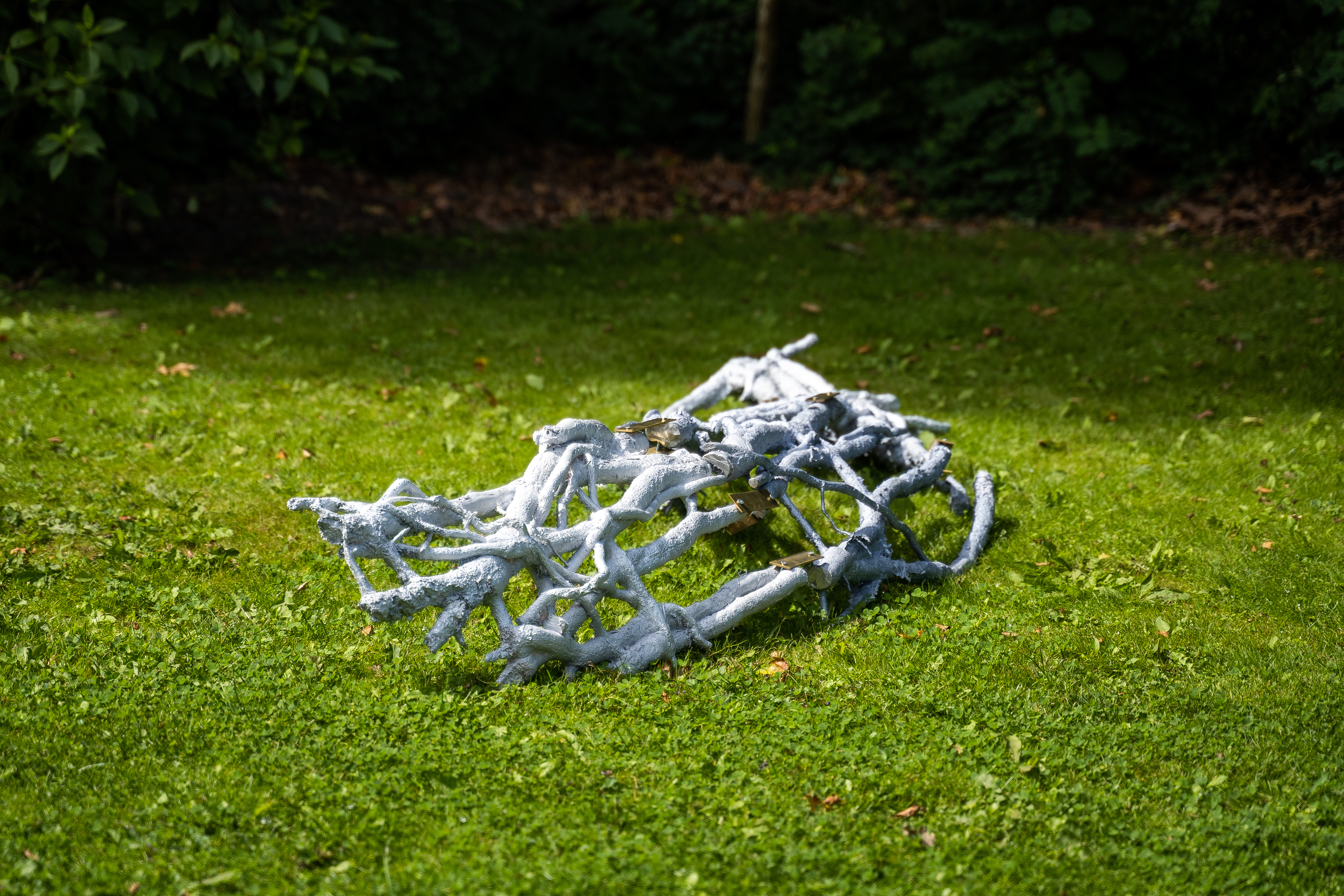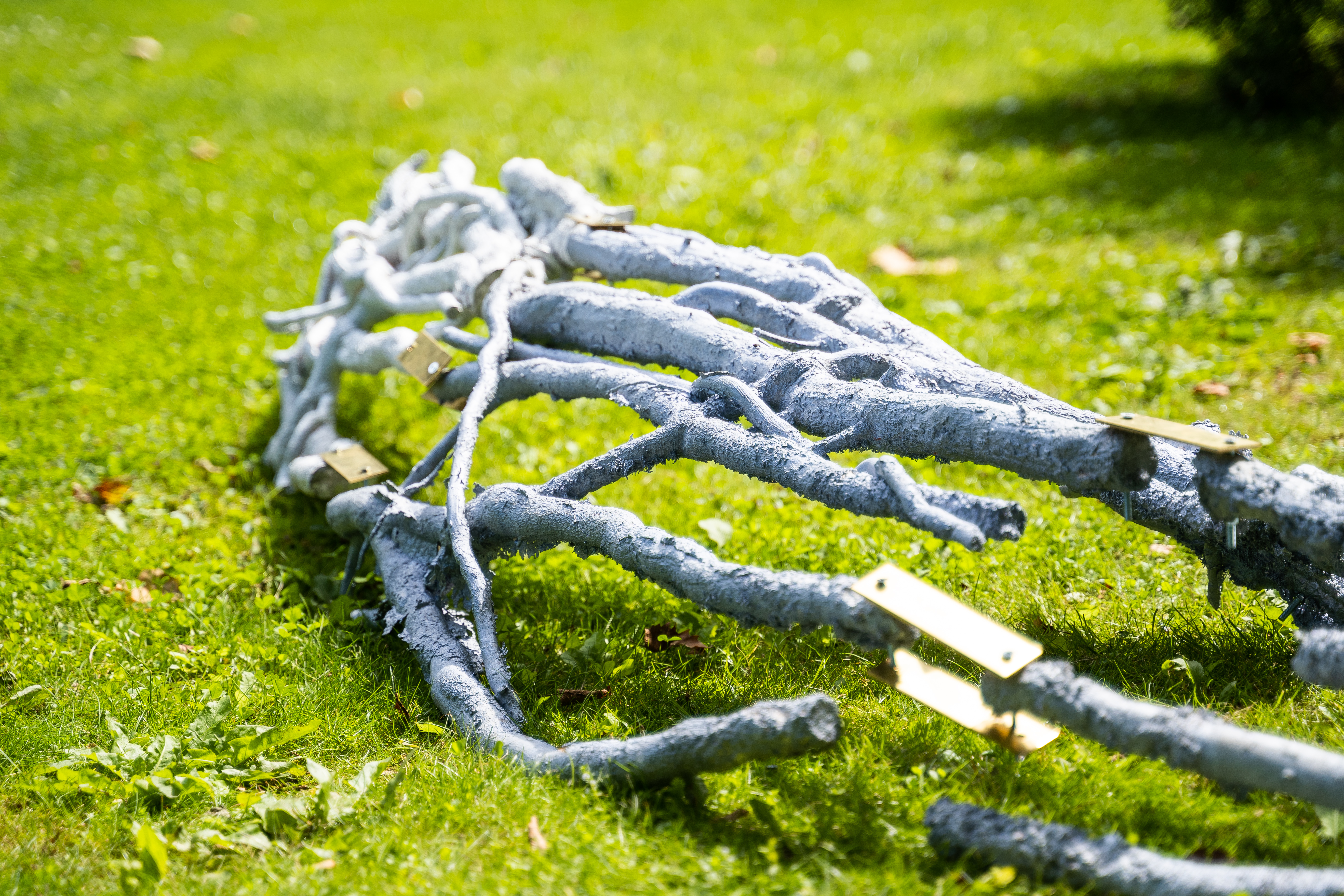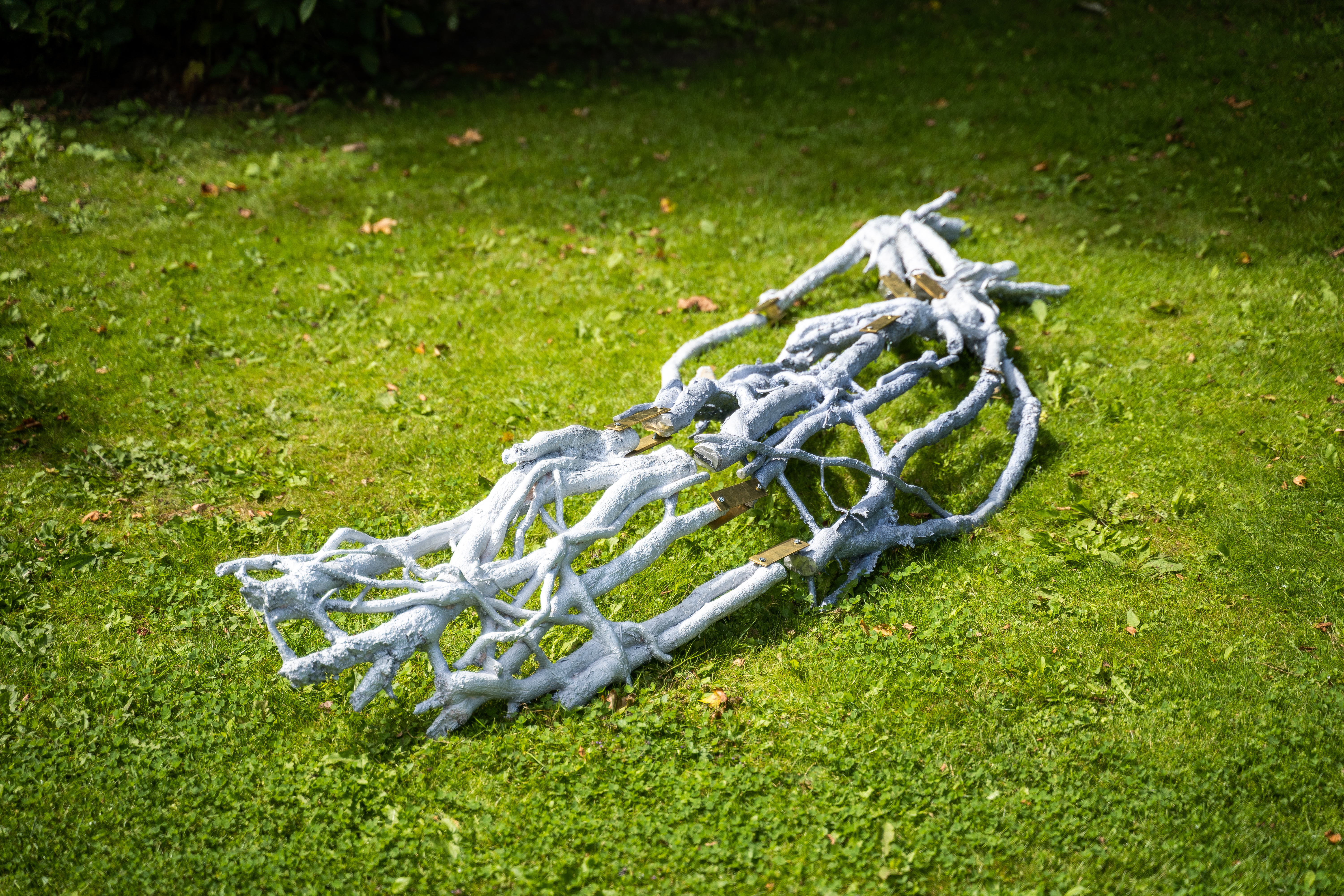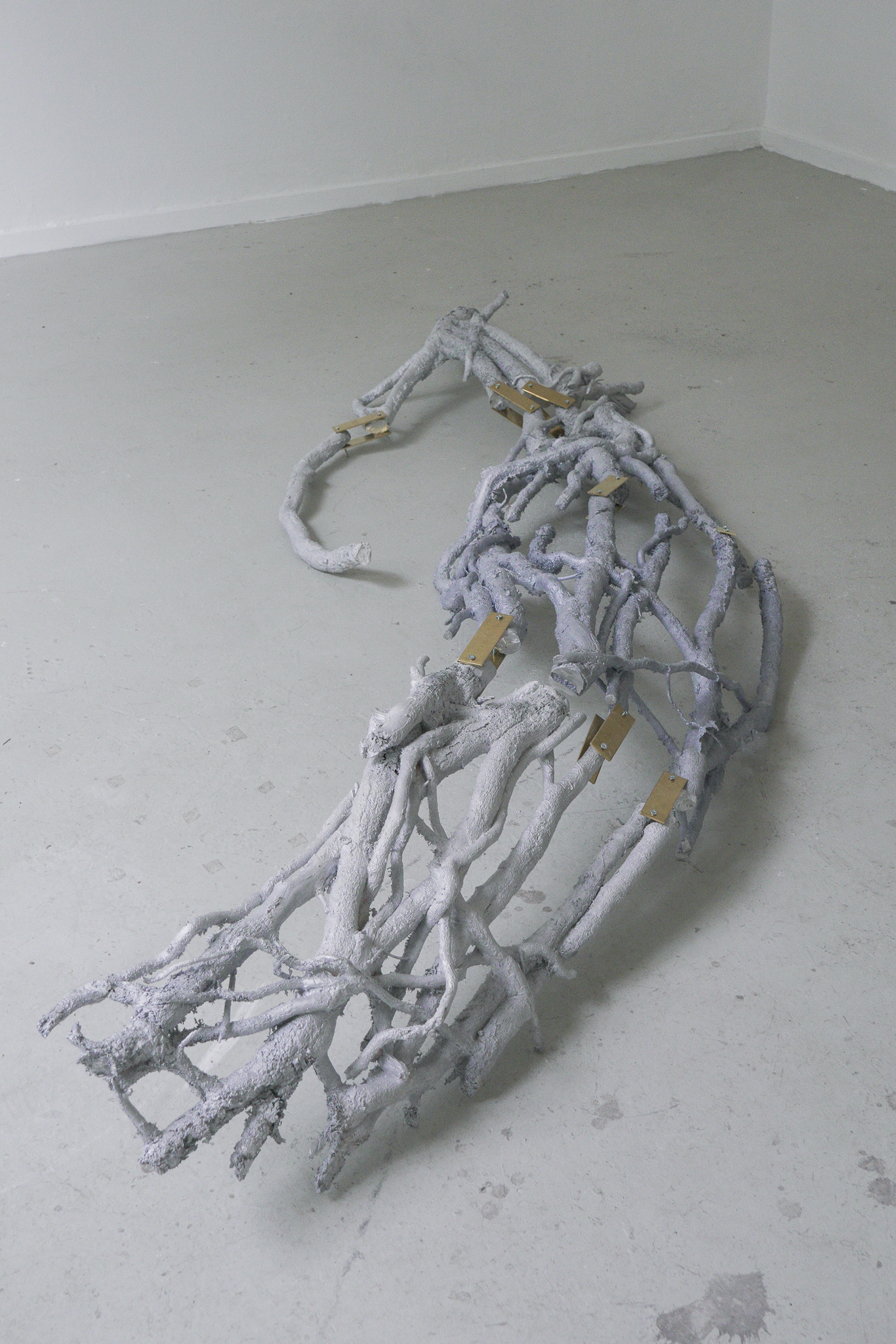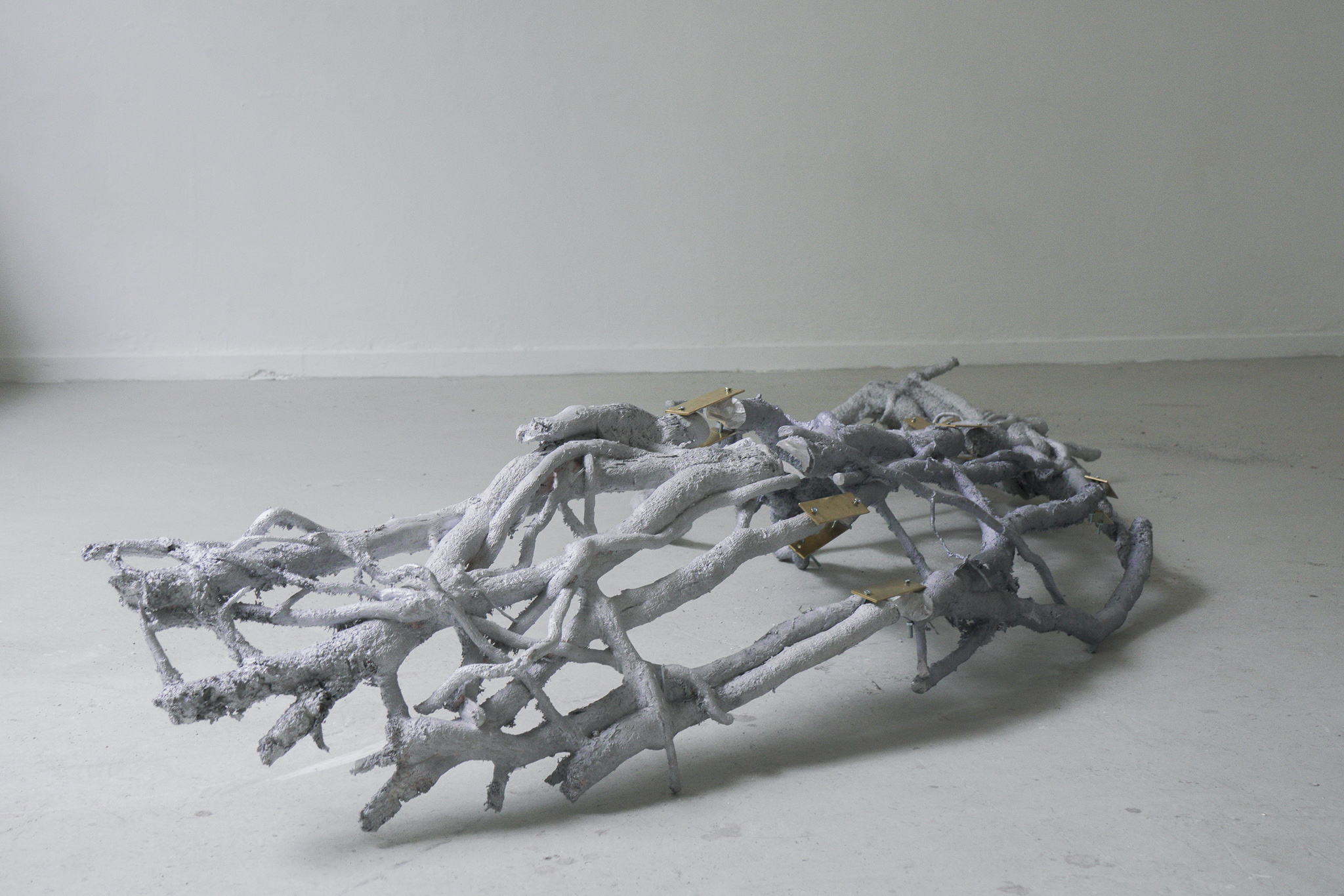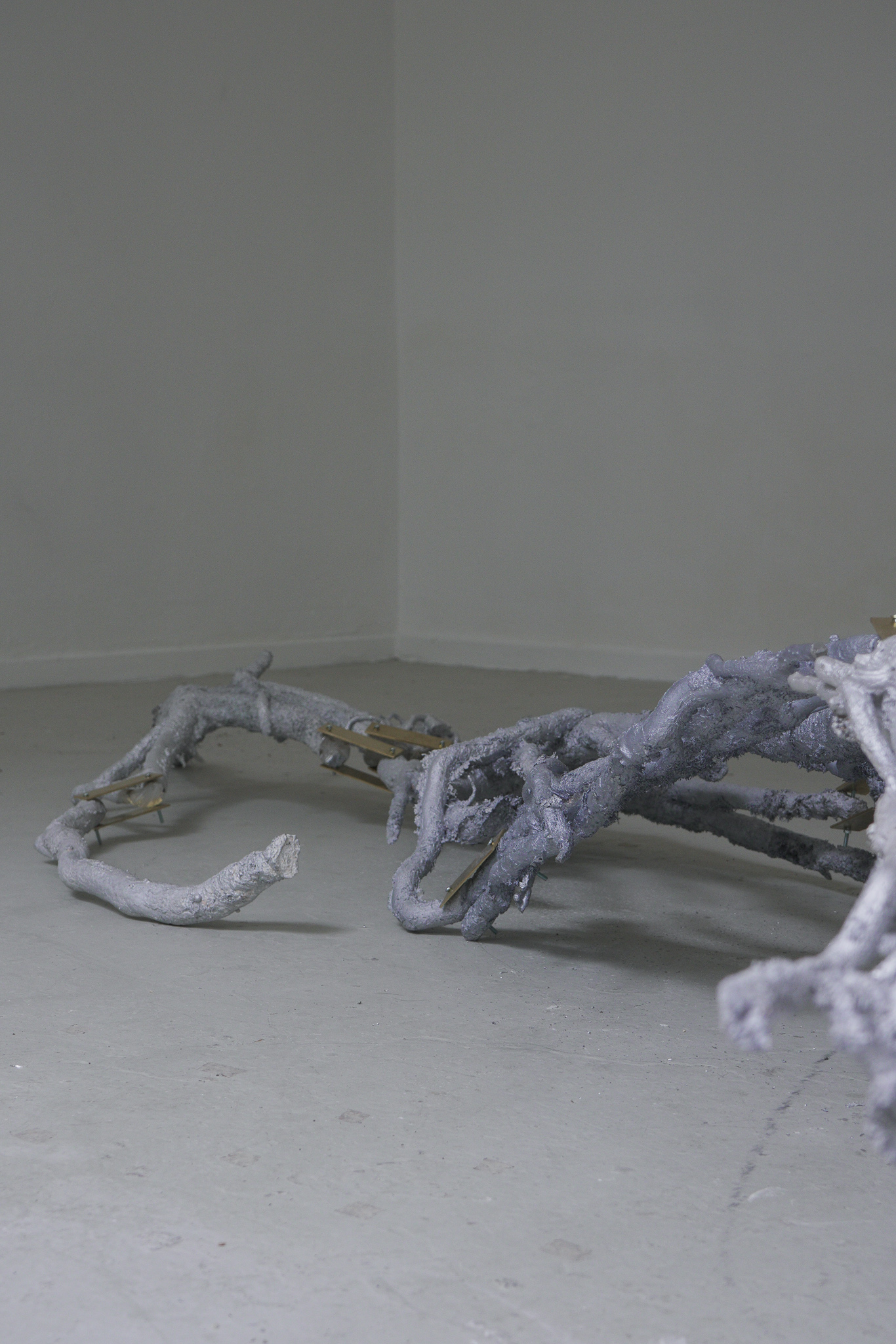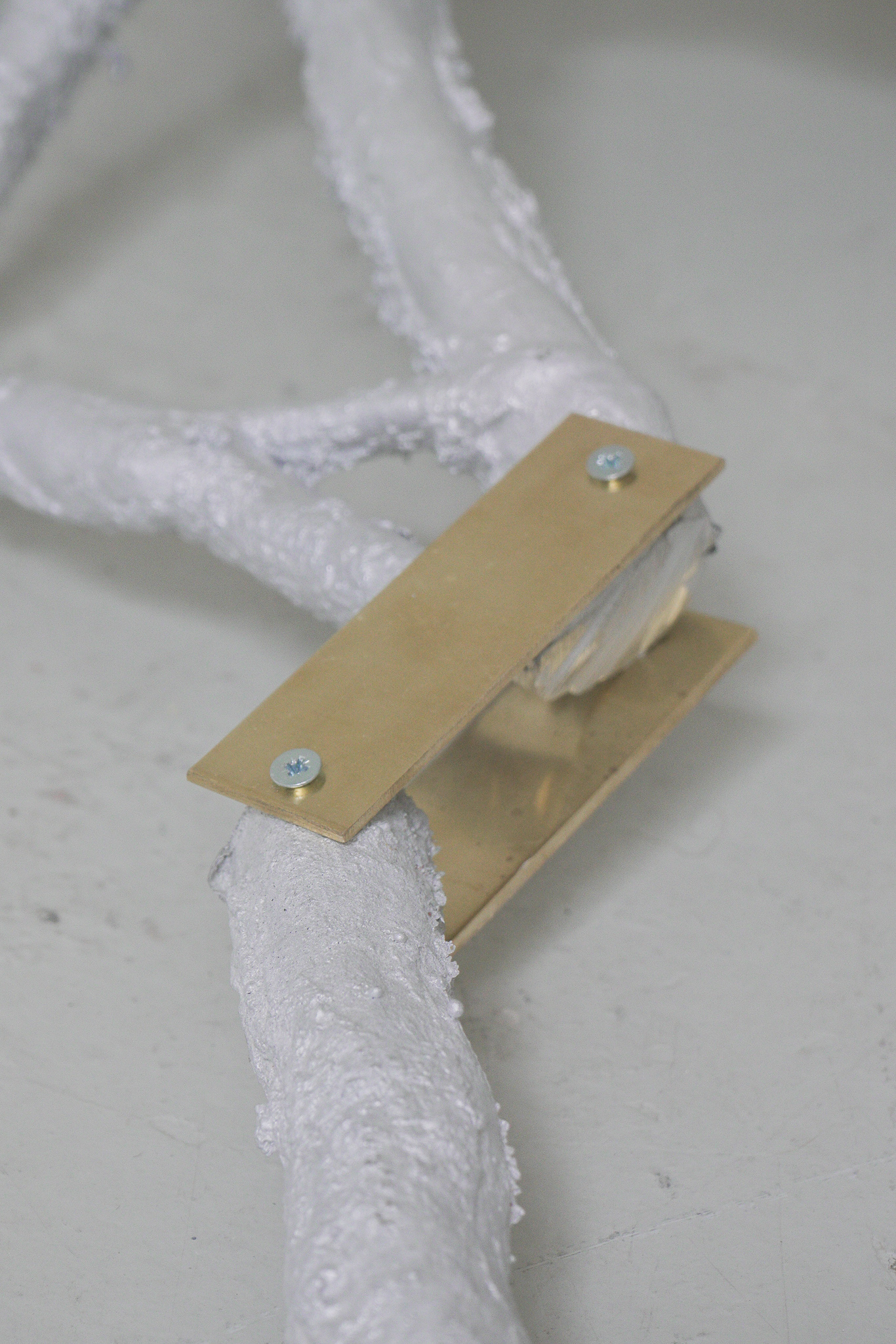 Drafts of Ecology/Thought & Memory: Interior & Exterior

Kerka Gallery St. Petersburg, Russia — February 2022



The exhibition at KERKA gallery intends to explore the architecture and geography of Scandinavian agricultural (or, 'Agrilogistical') history, moreover, the presentation wish to act as a stepping stone for the research of a coming filmwork also entitled Thought & Memory. The show investigates a historical assembly of locations and architecture with agricultural significance by distilling and obstruct several types of constructions and locations. The story, narrated by the mythological beings, Hugin & Munin (or, Thought & Memory) - two ravens who traverse the Norse landscape by the order of the Norse god, Odin, to report back on its condition - is acting as a driver for the narrative in order to stitch the different historical eras together.

In the narrative, the ravens are embodied by 'quadcopters' (or drones) to reference not only the usage of drones in modern surveillance of crops in order to avoid weeds, but likewise used for human surveillance. Formally the exhibition functions as an investigative playground from which speculations and abstractions of the narrative - and more specifically the architecture and locations within it - is explored as a method of researching. The presentation briefly touches upon subjects such as a famous painting from the realist period of Danish art history (Udslidt/Martyr - H.A Brændekilde), timber frame housing structures, vertical farming technology, and a prehistoric grain drying facility goverened by two ravens.





The Martyr 2022

Spirulina and Inkjet on canvas


Thought & Memory (Beta) 2022

1-channel animation with sound


Safehouse 2022

Lime wood and full spectrum grow light.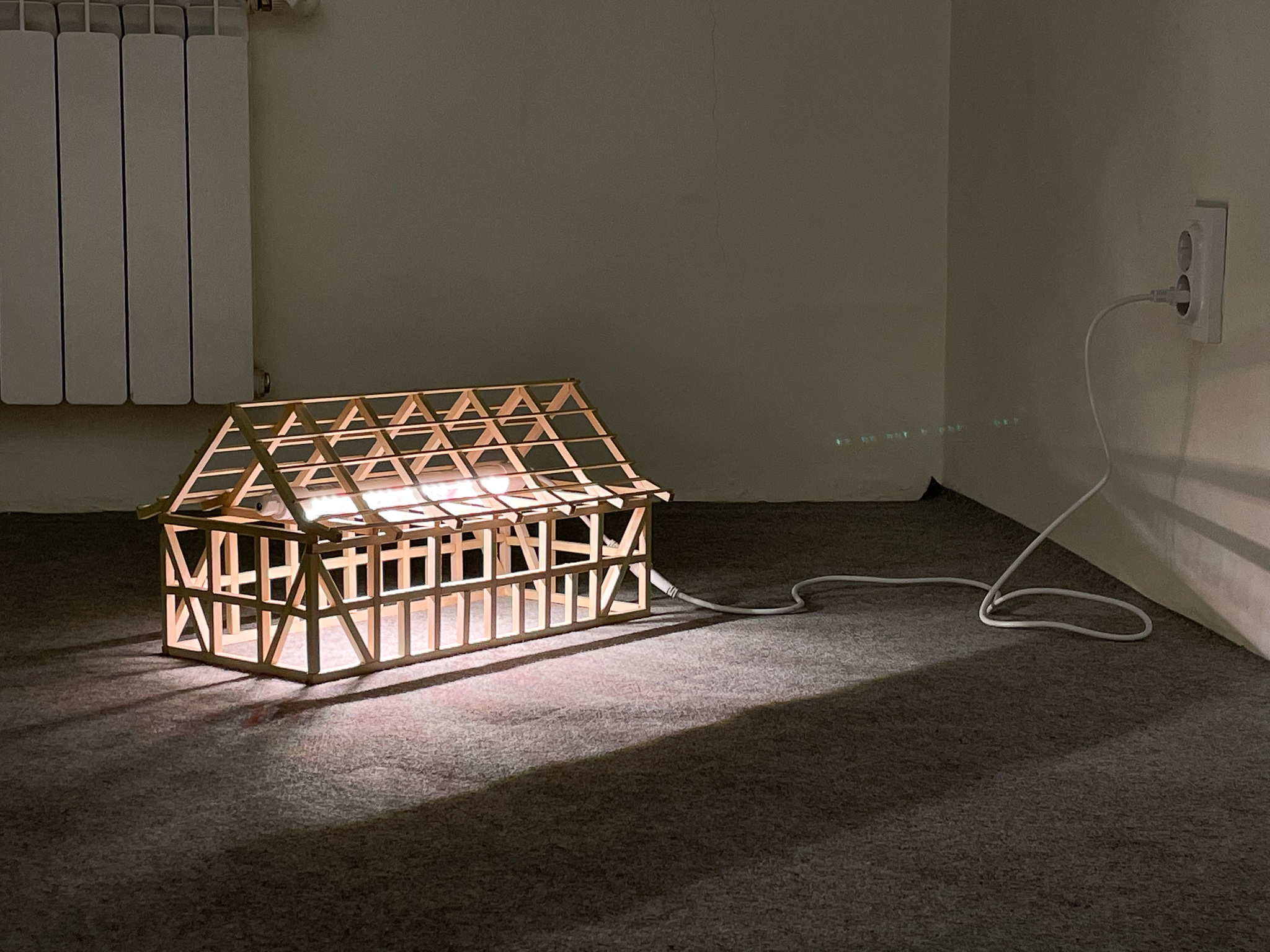 Drafts of Ecology:
URD

Curated by Theodor Nymark



VR WORKS

More images via Tzvetnik

@ CCI Fabrika - Moscow, Russia
Opening 28th January 2022


The Weird is always becoming something, decaying from its origin or depicts a tension of opposites which initially generates its continuous motion. The Weird will never be static and will most likely never rest its legs on the kitchen counter. The Weird is never plus or minus, never he or she. The Weird is always revolving. As the leaf from the oak tree, who falls from its branch onto the forest floor and then, devoured by the fungi mycelium only for it to be rearranged back again into the loop, the Weird.
Ecology is Weird.

The curation of Drafts Of Ecology: URD wish to examine the theme - Trend - initiated by APXIV, by exploring the etymological history and its relation to the ecological concept of a loop. The term trend, derives from the Old English trendan - to 'revolve" or to 'rotate'. The concept of the loop in ecological terms refers not only to the circular aspect of nature and biology, but likewise to the notion of the weird, or Urd.

"Wyrd is a concept in Anglo-Saxon culture roughly corresponding to fate or personal destiny. The word is ancestral to Modern English weird, which retains its original meaning only dialectically.The cognate term in Old Norse is urðr, with a similar meaning, but also personified as one of the Norns, Urðr (anglicized as Urd) and appearing in the name of the holy well Urðarbrunnr in Norse mythology The Old English term wyrd derives from a Common Germanic term *wurđíz.[1] Wyrd has cognates in Old Saxon wurd,[2] Old High German wurt,[3] Old Norse urðr, Dutch worden (to become), and German werden.

The Proto-Indo-European root is *wert- "to turn, rotate", in Common Germanic *wirþ- with a meaning "to come to pass, to become, to be due" (also in weorþ, the notion of "origin" or "worth" both in the sense of "connotation, price, value" and "affiliation, identity, esteem, honour and dignity)." — Wikipedia

Ecology - a term coined by German zoologist (among other), Ernst Haeckel - is the study of the relationships between living organisms, including humans, and their physical environment.The eco in ecology derives from the Greek oikos, a "house, dwelling place or habitation". I intend to deploy the dark ecologist thinking (or thinking of a logic of coexistence - Timothy Morton) in order to comprehend the surrounding environment, not only as biological matter, but likewise as alloy, concrete and minerals…




Tue Greenfort
'Remember Anna Politkovsaya'
Newspaper cut-out.
2022

Morten Knudsen
'C is of Crisis'
Mixed media on paper.
2020/2021/2022

Amanda Del Valle
'Motteke! Sailor Fuku!'
Graphite, colored pencil and kneaded eraser on paper.
2022

Amanda Del Valle
'Motteke! Sailor Fuku!'
Graphite, colored pencil and kneaded eraser on paper.
2022

Amanda Del Valle
'Motteke! Sailor Fuku!'
Graphite, colored pencil and kneaded eraser on paper.
2022

Emilie Bausager
Soothsayer Herbaria:
1. 'Got butter?'
2. 'Shepherds clock Thunder'
3. 'Thunder flowers'
Inkjet on paper.
2022


Kirstine Bjerre
'Gamers never die they just respawn'
Graphite and water on paper.
2022

Amitai Romm
'Analyst (test)'
Inkjet print on paper.
2022

Rowda Abdirahman
'Awake But At What Cost'
Inkjet print on paper.
2021

Sofus Keiding
'Tiny wired box on a grid, plus last two weeks of movement in numbers'
C-print, inject on hahnemühle, modeling foam.
2022

Melanie Kitti
'Untitled (pick bones, pick cones, pick stones, pick corazones)'
Acrylic and oil pastel on sandpaper.
2022

Astrid Svangren
'när havet är blått och svart'
Watercolor on Japanese Silk paper.
2022


Thor Kazuo
'Willow Paper (cut, steamed, beaten, pealed, boiled, pealed, dried, beaten, mixed, dried)'
Willow fiber, corn starch.
2022

Thor Kazuo
'Steamed'
Print on Paper.
2022

Thor Kazuo
'Pealed'
Print on Paper.
2022

Vitaly Bezpavlov
'Human's Pod (Always CC Round_a) I'
Coca Cola, soaked masking tape on foam board, varnish, cigarette ash.
2022

Rolf Nowotny
'Fathers Story'
Inkjet on paper.
2022

Rolf Nowotny
'Hobgoblin'
Inkjet on paper.
2022

Emilie Iman
Øjne for Huacatay'
Oil on canvas.
2022


Claus Haxholm
'T: Circulars (in co/lab with stress indicators) M: loops of circular medias,themes and situations.'
VR and sound work
2022

Frej Volander
'Contemplation Conquers Interaction'
VR Work
2022

Bing Qing Dong
'Lily of the Rocks'
VR Work
2022

Gunk Spore
'Bandicoot'
VR Work
2022

Nils Plum
'Game of Tomorrow Substituting Livestock'
Text
2022

Fafaya Mogensen
'Trend Piece'
Text
2022





RU:



Drafts Of Ecology: URD
Куратор Теодор Неймарк (Theodor Nymark)

«Странное» всегда превращается во что-то большее, отказываясь от своего изначального происхождения или создавая напряжение между противоположностями, что впоследствие провоцирует его дальнейшее развитие.

«Странное» никогда не будет статичным, недвижимым состоянием.

«Странное» никогда не будет чем-то однозначно положительным или отрицательным. «Странное» – это не «он» и не «она».

«Странное» всегда изменяется. Как лист, упавший с ветки дуба на лесной ковер, а затем покрывшийся мицелием грибов, только для того, чтобы снова включиться в вечную цепочку.

Экология и есть «Странное».

Куратор проекта «Drafts Of Ecology: URD» Теодор Неймарк в проекте осмысляет тему «тренда», предложенную ему группой художников APXIV (Россия). Путем изучения этимологической истории слова и ее связи с экологической концепцией цикличности природы. Термин «тренд» происходит от древнеанглийского «trendan» — «вращаться» или «вращаться». Понятие цикла (loop) в экологических терминах относится не только к круговому аспекту природы и биологии, но и к понятию «странного», или Урд.

«Wyrd» – понятие в англо-саксонской культуре, примерно соответствующее судьбе или личной судьбе. Это слово является предком современного английского weird, которое сохраняет свое первоначальное значение только диалектически.





Родственный термин в древнескандинавском языке - urðr с аналогичным значением, но также олицетворяемый как одна из норнов, Urðr (англизированный как Urd) и появляющийся в имени святого колодца Urðarbrunnr в скандинавской мифологии.

Древнеанглийский термин wyrd происходит от общегерманского термина * wurđíz. Wyrd имеет родственные слова в древнесаксонском wurd, [2] древневерхненемецком wurt, [3] древнескандинавском urðr, голландском worden (стать) и немецком werden. Протоиндоевропейский корень *wert- «вращаться, вращаться», в общегерманском *wirþ- со значением «случаться, становиться, быть должным» (также в weorþ понятие «происхождение "или "стоит" как в смысле "коннотации, цены, ценности", так и в смысле "принадлежности, идентичности, уважения, чести и достоинства)". — Википедия

Экология — термин, введенный немецким зоологом (среди прочего) Эрнстом Геккелем — это изучение отношений между живыми организмами, включая людей, и их физической средой.

Эко в экологии происходит от греческого ойкос, «дом, жилище или жилище».

Я намерен развернуть мышление темного эколога (или мышление логики сосуществования — Тимоти Мортон), чтобы понять окружающую среду не только как биологическую материю, но и как сплав, бетон и минералы.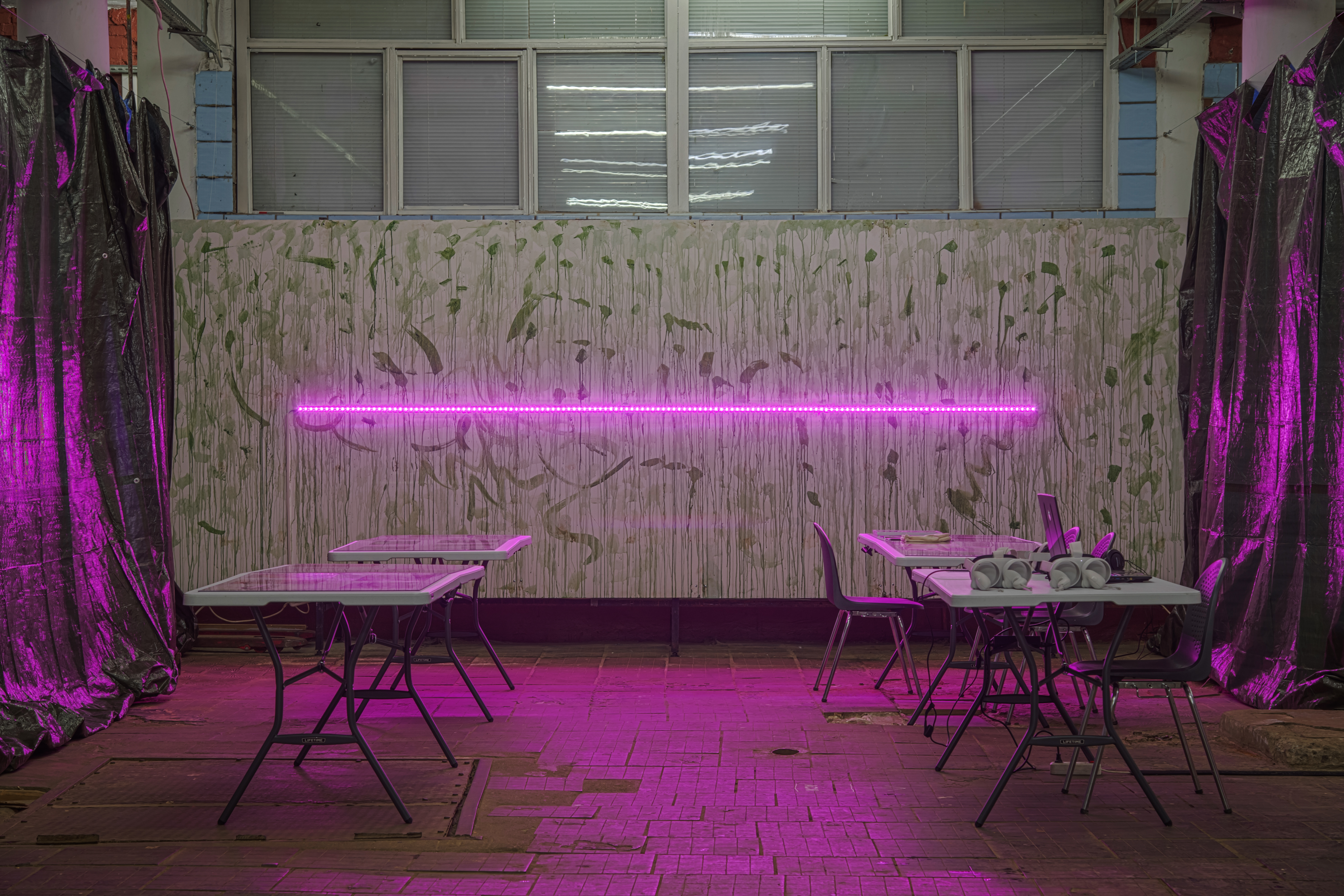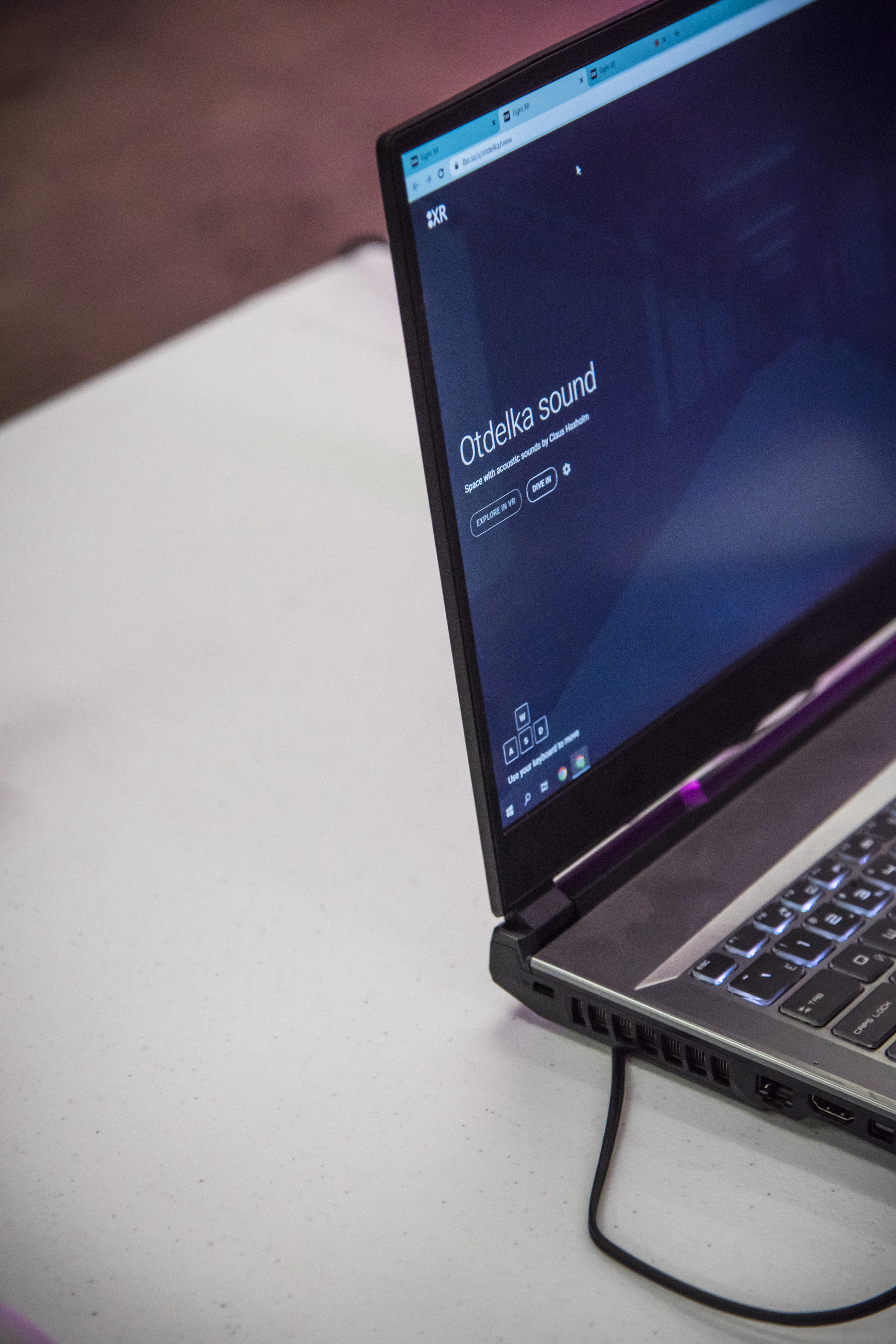 Sculpture School BILC presents:

INT. — EXT.


Exhibition design and concept by Theodor Nymark


Theodor Præst Nymark Jensen (b.1997)
Artist, musician, writer & curator.

MFA — Billedhuggerskolen ved prof. Simon Dybbroe Møller
Royal Danish Academy of Visual Art (2021- 2024)

BFA — Royal Danish Academy of Visual Art (2018- 2021)

Frederiksberg, Denmark

Theodornymark@info.dk
+ 45 40 57 18 04
Instagram

Host of KRITIKKLASSEN for Absalon Radio

Founder and curator of Salon 75 - Independent platform for contemporary art.
- https://salon75.org

Curator of GraveDwellers



Curation

Founder and curator of Salon 75 - Independent platform for contemporary art — https://salon75.org

Curator of GraveDwellers


2022
Curiosity as Helmsmen w/ Martin Brandt Hansen & Rasmus Lyberth @ Berlinskej Model, Prague

The Loading w/ Lina Viste Grønli, Finn Reinbothe, Runo B, Tom Bachtell and Jia Jia Zhang @ The Balcony, Den Haag, Netherlands

Rundgang 2022 INT. — EXT. @ Sculpture School BILC, Copenhagen, Demark

Drafts of Ecology/ URD @ CCI Fabrika, Moscow, Russia

2021
Paul Barsch @ Salon 75
GraveDwellers #2 Møllehøj Jættestue

2020
Claus Haxholm. @ Salon 75
Im Drunk And I Want To Sleep In The Bog Tonight! @ Salon 75
Martin Aaagard Hansen @ Salon 75
GraveDwellers 1# @ Øm Jættestue

2019
State of Affairs by Bob Bicknell-Knight (UK) @ Salon 75
New, Other, Odd https://newotherodd.com (film festival) @ CGK (Carlsbergbyens kunstgalleri & salon)
Emilie Viktoria KJÆR & SóLEY RAGNARSDóTTIR @ Salon 75
PINE SLEEVES (IL/DK) @ Salon 75
Shape shifting, brow lifting, block kitchen @ CGK (Carlsbergbyens kunstgalleri & salon)

2018
Honeyland festival http://honeyland.dk/ (art & music festival) @ Bornholm
Figures Of Speech @ Salon 75
Nye Rør! @ Salon 75
DON'T FEED THE TROLL @ Salon 75

2017
Compression by OK_Dog Collective (GER) @ Salon 75
IN BETWEEN AND AFTER @ Salon 75
Squinting at what appears to be almost there @ Salon 75
INGEN JURY, INGEN PRÆMIER @ Salon 75
I am responsible for all living beings' happiness @ Salon 75

2016
10 Timer I Aktivt Tomrum (art & music festival) @ Villakultur (Krausesvej 3)