Drafts of Ecology:
SIRENIA
@ Servando Gallery
Theodor Nymark
Drafts of Ecology: SIRENIA.

The name Sirenia, derives from the latin family of manatees and also refers to the perceived relation between manatees and mermaids, as the early explorers and colonialists reported seeing humanoid sea-creatures similar on their travels.

The Spanish were of course not the first to arrive in the Caribbean and what seemed novel, even magical, to the newcomers was already an ingrained part of the historic cultures of the region.

Researchers of aboriginal culture and marine biology has long discussed the relation between the native people of the Caribien islands and the creature of the manatee (specifically the West Indian Manatee - Trichechus manatus) and have argued that the original cultures of the Caribbean not only hunted and ate the manatee (in a sustainable manner). More importantly their research attest to the significant spiritual relation the large and magnificent sea mammal have had, with an academic consensus that the aboriginals saw the creature as a potent liminal being – straddling both the boundary between sea and land and that between life and death.

It is these entry-points that the Danish artist Theodor Nymark has used as the basis for his new series of art works, where he investigates the cultural significance of the manatee population in the Caribbean and poses the significant question of whether the conservation of wildlife manatees could also be a step forward in the conservation of the aboriginal Caribbean culture?

To initiate his project Nymark has approached his subject-matter through the lens of geo-mythology - the study of alleged references to geological (or ecological) events in mythology. By using the concept of geo-mythology Nymark explores the relation between political, ecological and societal structures and mythological and spiritual traditions and narratives.

Primarily one question has come to the fore and has been posed to two academic researchers (a biologist & archeologist): What Happened To the Manatee Population?

This pivotal question forms the core of the exhibition and is further explored in the central video-piece of the exhibition. The resulting cinematic and documentaristic film-work revolves around two primary scenes: an interview between an archaeologist with years of expertise in aboriginal Caribbean cultures and a marine biologist with expertise in manatees — and a musical ceremony on boat at Marina Hemingway where a manatee was recently spotted by local fisherman despite having allegedly disappeared from the island.





The interview seeks to explore and investigate the relation between ecology and culture and how, through the lens of geo- mythology, the concept of nature is inherited by the people and cultures that inhabit it. Likewise the interview seeks to give the voice to the experts who actually have the knowledge at hand rather than speculating on it from the uninformed perspective of an outsider.
The ceremony on the boat forms a tribute to the lost manatees. A captain, smoking a cigar sails famous latin musician Julio Padron around a harbour. Meanwhile Julio plays in intervals and circulates back and forth between emulating the underwater sounds made by manatees and mixing with latin-cuban jazz traditions. This gesture seeks to reestablish and reinforce our relation to manatees through the animistic ritual of becoming one with the environment.

Alongside these two primary elements there is also footage of artisan Yuri Romero Penalver's workshop and his practice, as well as underwater and nature footage by photographer Alejandro Reyes. Both serve to reinforce the original habitats of manatees that has sustained the ritual practices surrounding its populations.

Because of the broad, and at times disparaging, fields of investigation, Nymark's exhibition at Servando Gallery deploys different sculptural and pictorial outputs which are primarily connected through their shared Cuban locality. These works vary from painterly practices dealing with traditional cuban music culture and dancing, to reconstructions of ceremonial manatee ribs made by artisan Yuri Romero Penalver and his colleagues. Likewise, museumlike displays of aluminum boats created by local artisan, Cochelata are exhibited within a box constructed of materials, found or made locally in Havana and juxtaposed with a map of the area in which the shooting of parts of the film took place.

As material resources are in scarcity due to many different factors, all materials have been chosen for their relation to Cuban culture - the aluminium boat point towards a sustainable and material acknowledgment where all materials have an inherit aesthetic value. Similarly, the different kinds of wood for used for the manatee rib reconstructions are native to the island of Cuba. By working with local artisans, Nymark's hope is to advocate for a local and sustainable production of art, where local artisans may present their individual practice and also engage in new collaborations to develop the language of contemporary and historical Cuba further.

The exhibition can therefore be seen as a wish to decentralize artistic practices and source knowledge from local actors rather than presenting the artist as an individual genius and originator of everything presented. After all, we are always stronger united.

Michael Bank Christoffersen
2021. Havana, Cuba

Courtesy Theodor Nymark (Denmark, 1997)
Servando Gallery, Havana 2021
Produced by: Brigade Residencia Habana
Drafts of Ecology: Sirenia — 2-channel - 55 min. video installation

Director: Theodor Nymark
Producer: Brigade Gallery
Cinematographer: Alejandro Reyes
Sound: Soledad Sánchez Vidal
Editor: Alejandro Reyes, Soledad Sánchez & Theodor Nymark
Music: Julio Padrón & Theodor Nymark
Translator & Subtitles: Beatriz Viñas





Protagonistas / Starring:
Yuri Romero Peñalver, Artesano/Artisan
Julio Padrón, Trompeta / Jazz Trumpetist
Ryan Bethancourt Ávila, Especialista en Manatíes / Manatee Specialist
Daniel Torres Etayo, Dr. Arqueólogo / Phd. Archeologist
Michel Domínguez García, Patrón/ Captain
Costillas Sirena No. 1
Guayaba wood, metal clamp and laser cut plexiglass.



Costillas Sirena No. 2
Jocuma Amarilla wood, metal clamp and laser cut plexiglass.



Costillas Sirena No. 3
Guayaba wood, metal clamp and laser cut plexiglass.



Costillas Sirena No. 4
Guayacán wood, metal clamp and laser cut plexiglass.



Costillas Sirena No. 5
Pino Tea wood, metal clamp and laser cut plexiglass.



Costillas Sirena No. 6
Majagua wood, metal clamp and laser cut plexiglass.



Costillas Sirena No. 7
Mango wood, metal clamp and laser cut plexiglass.



Costillas Sirena No. 8
Yarua wood, metal clamp and laser cut plexiglass.



Costillas Sirena No. 9
Majagua wood, metal clamp and laser cut plexiglass.



Costillas Sirena No. 10
Yana wood, metal clamp and laser cut plexiglass.
El Gabinete Del Marina ( Theodor Nymark & Irenado Chochelata)
Ink on MDF, laser-cut plexiglass, miniature water texture, aluminum and Television imitation LED lamp.
2021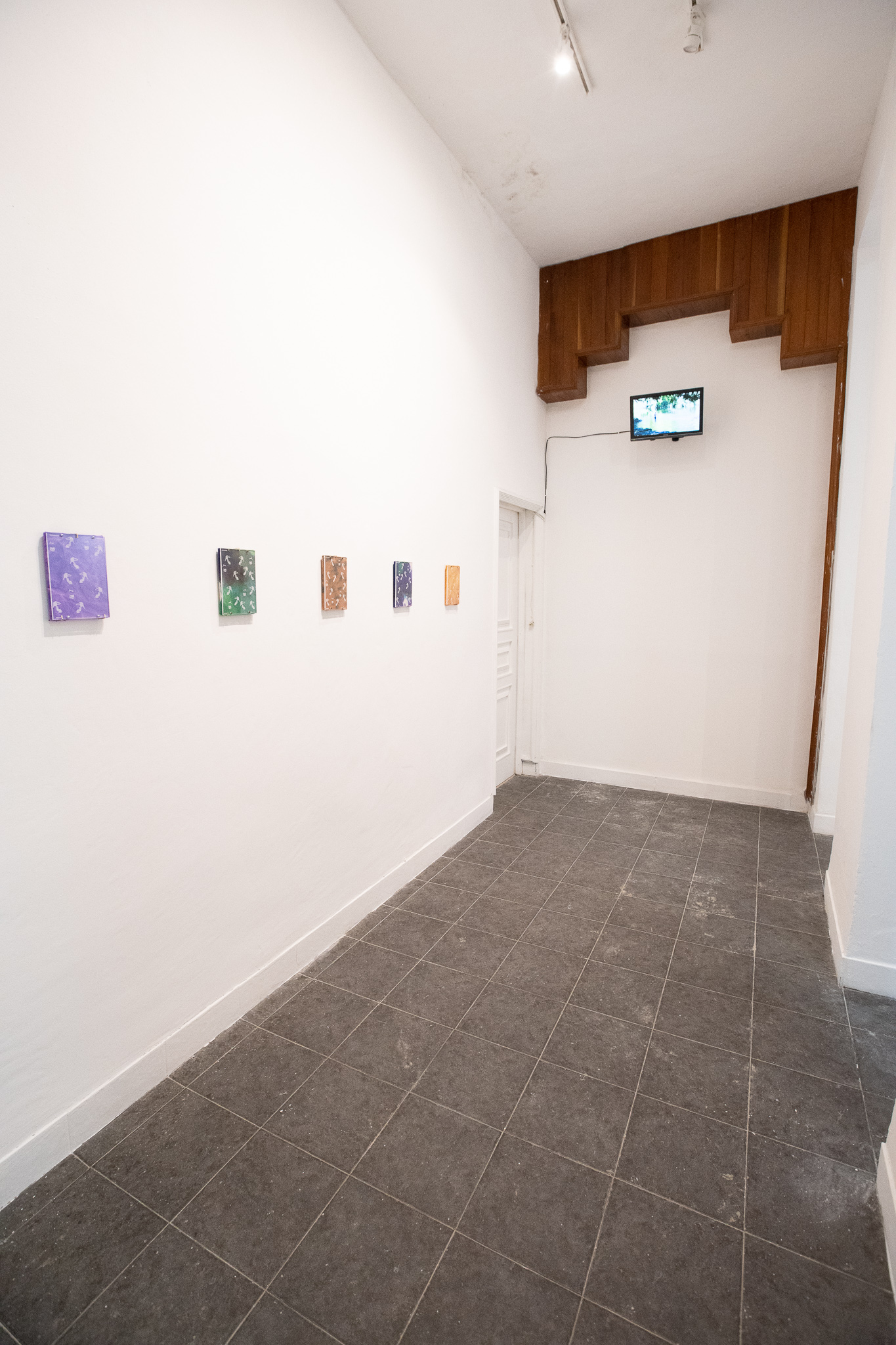 Tabla De Baile No. 1
Ink and laser-cut plexiglass on canvas
2021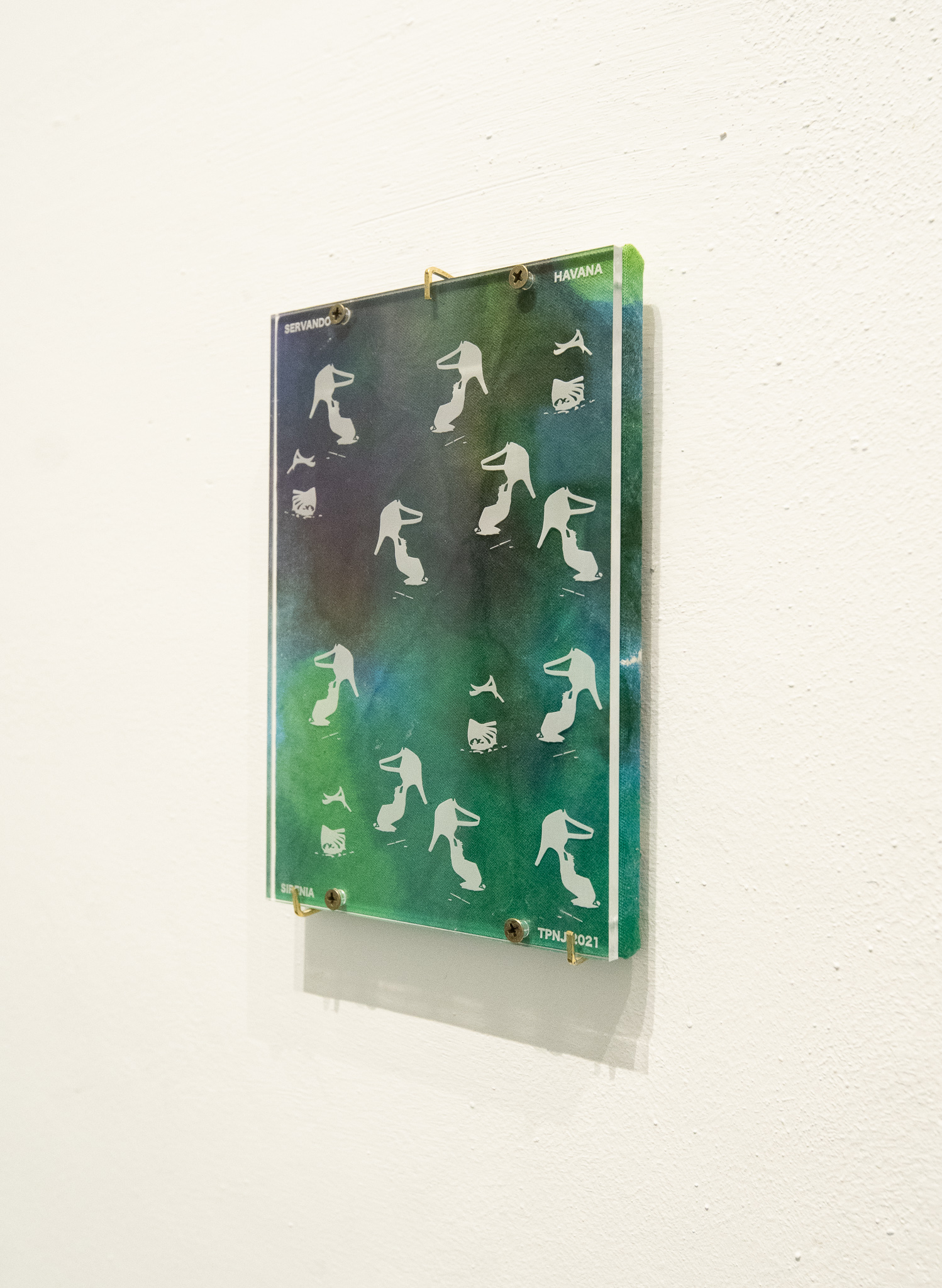 Tabla De Baile No. 2
Ink and laser-cut plexiglass on canvas
2021



Tabla De Baile No. 3
Ink and laser-cut plexiglass on canvas
2021



Tabla De Baile No. 4
Ink and laser-cut plexiglass on canvas
2021



Tabla De Baile No. 5
Ink and laser-cut plexiglass on canvas
2021



Instalación en colaboración con/Produced in collaboration with

Yuri Romero e Irenado "Cochelata"
Arístides Serrano Cedeño
Tomas Kessel Barrabeitg
Ordanys Castillo Pedroso
Roberto García Expósito
Daniel Jardines
Wilfredo Cobas Dávila

Agradecimientos para / Special Thanks:
Carlos César Castañeda Coca
Pedro Antonio Durán Fernández
Lázaro Zamora Jo
Missael Guerra Rodríguez




Brigade Havana Residency
Kristoffer Saxild, Director
Michael Bank Christoffersen, Artistic Director
Ailín G. Brunet, Residency GM.

Galería Servando
Olga Lidia Triana, Directora
Gretel Castillo, Especialista principal
Delia Alonso, Veladora

Génesis Galerías de Arte
Jorge Alfonso García, Director General