Roaming Away on the Pillars of Consensus


An exhibition by Theodor Præst Nymark Jensen

Curated by Simon Ganshorn

"As I am sitting here, thinking, about the past, wondering how, and when. Where it belonged and how it was made. Mass-produced, with joy I rest my appearance on this early morning, standing straight and proud in the shower, soaked in the memory of others. The nostalgia of sorrow devours the cowards of society and meanwhile, the wild dogs run through the mist of wilderness in midtown alleys. Alleys filled with artifacts of an unspoken time in history, without ends. A never-ending story, recited through rituals by the orca of modernism. With no actual connection to the omnipresent consensus of culture, they swim through the colossal structures of meaning. The meaning, of which life is driven towards, is buffering on the wheel of eternity. New classics are constructed and ancient modernity is written. The vehicle of association moves throughout the landscape, crossing the borders and into the apartment of man. With these vessels of complexity, I compose a proposal for a renewed perception of heritage. A relic presented in contrary to its production and artificiality. The environmental influences that dissolve the reality of our nature. As the dying tree, cut off by rotors, overturns and shatters the windshield of a white automobile. They distance themselves so far from what they perceive as unpleasant and unfamiliar. Conform and bound to false symbolism of their own imagination. " -

Theodor Præst Nymark Jensen




CGK - Carlsberg Byens Kunstgalleri & Salon

Pasteursvej 7, Copenhagen.

30. November - 20. December 2018



Thank you to: Simon Ganshorn, Frej Volander, my family and my friends.

Photography by Frej Volander & Theodor Præst Nymark Jensen

Poster by Theodor Præst Nymark Jensen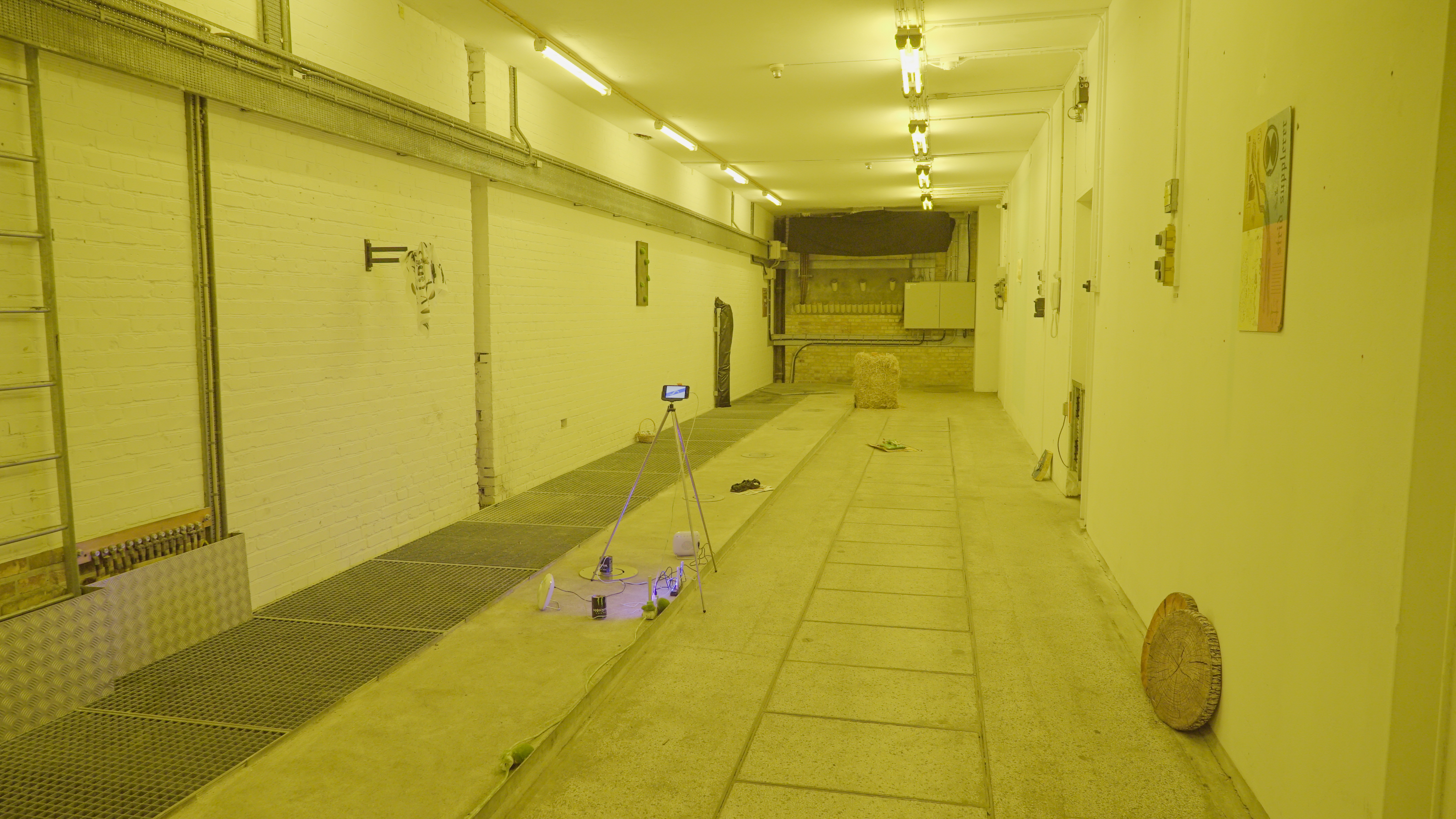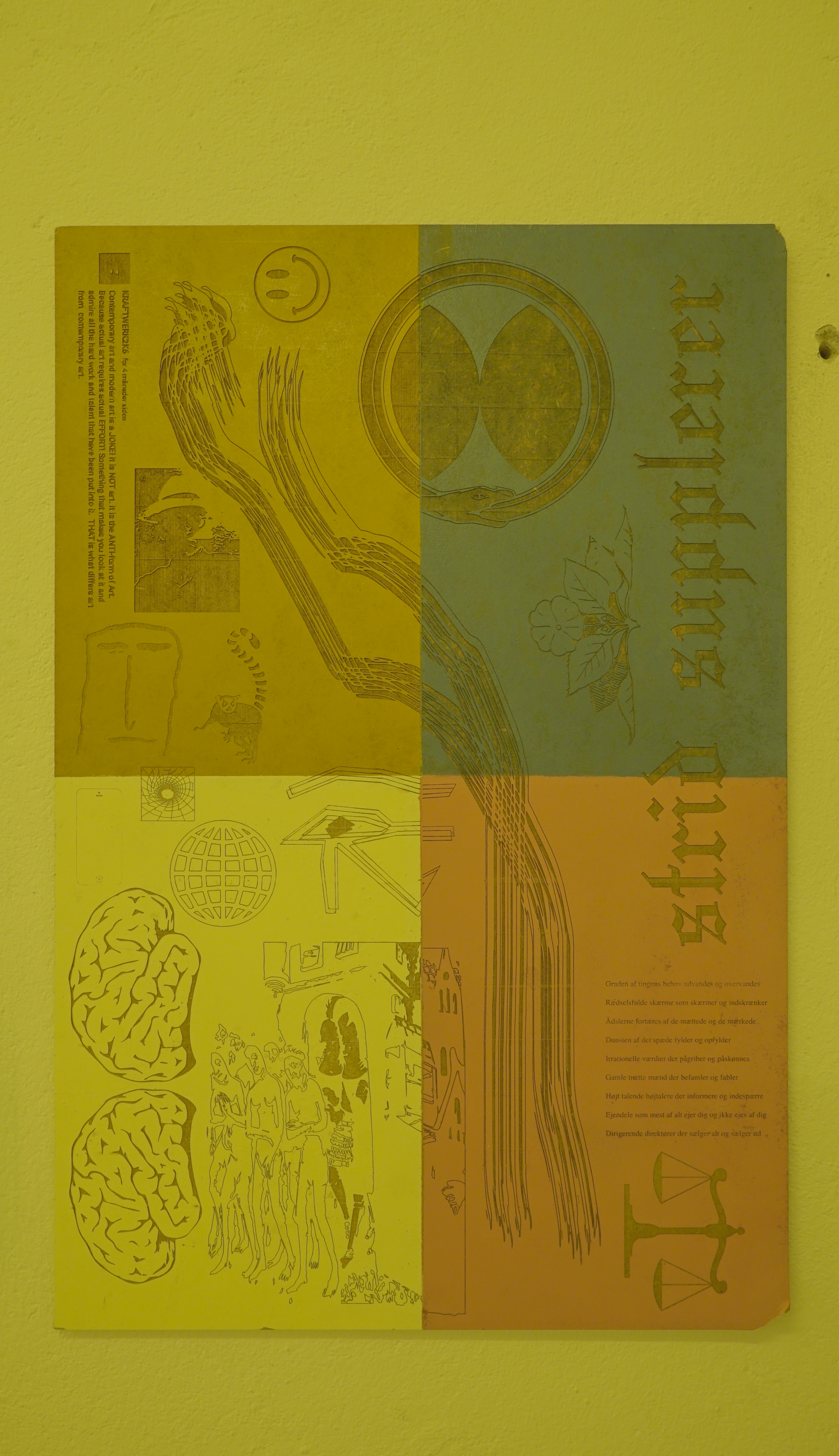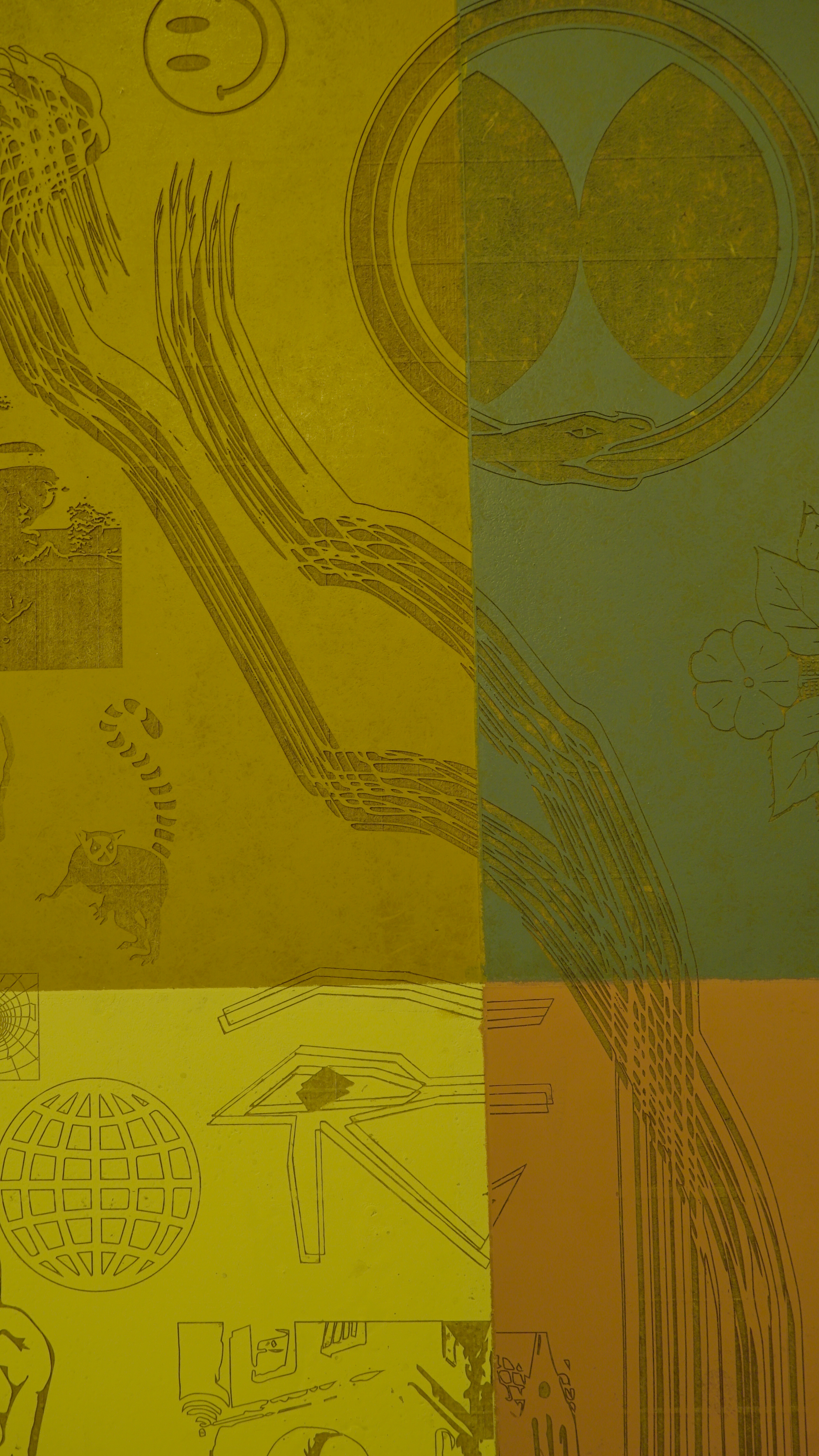 "Carthars Being Expelled From Carcasonne" 2018
digital collage laser engraved on painted HDF



Faux wooden trunk slice cushion.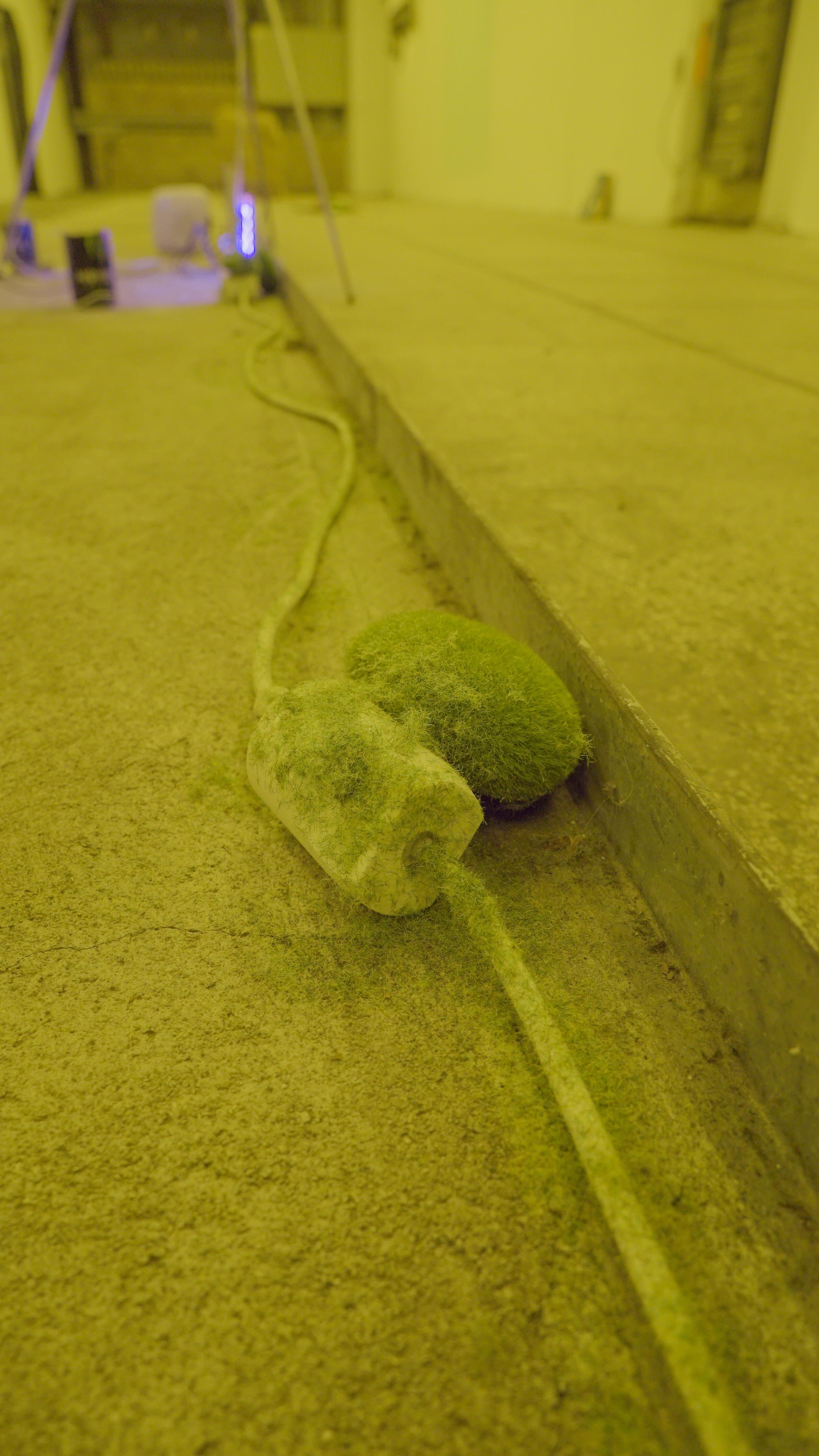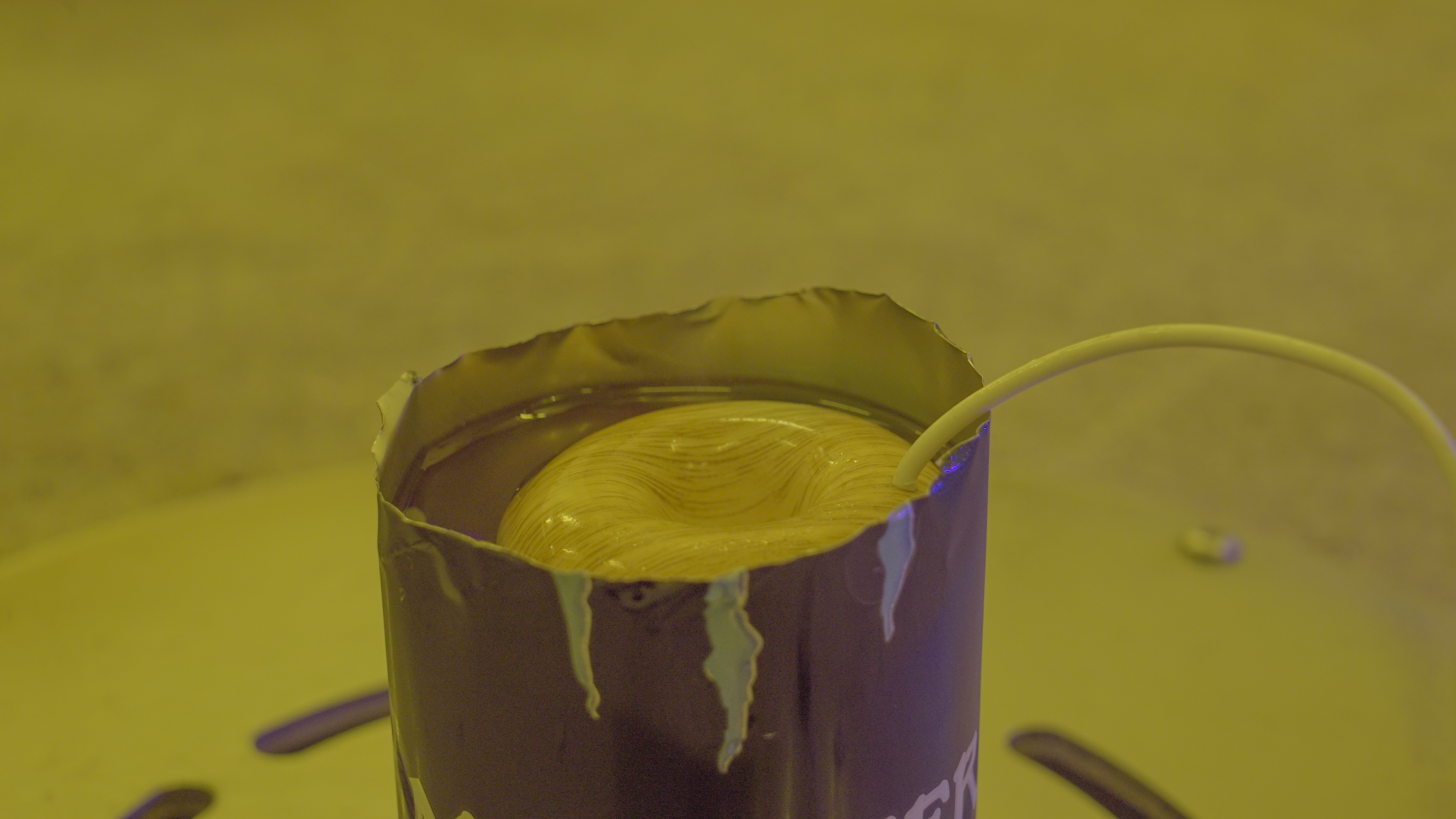 "System of Nature" 2018 installation shot
Tripod, Iphone 6 with charger (playing demo video from Openworm), sleeping machine 2X,
faux grass, faux moss stone, humidifier, Monster Energy, grow light, USB splitter.


"November celebration" 2018
Tidepods, wood basket.



"Untitled (fibonacci)" 2018
black MDF, faux moss stones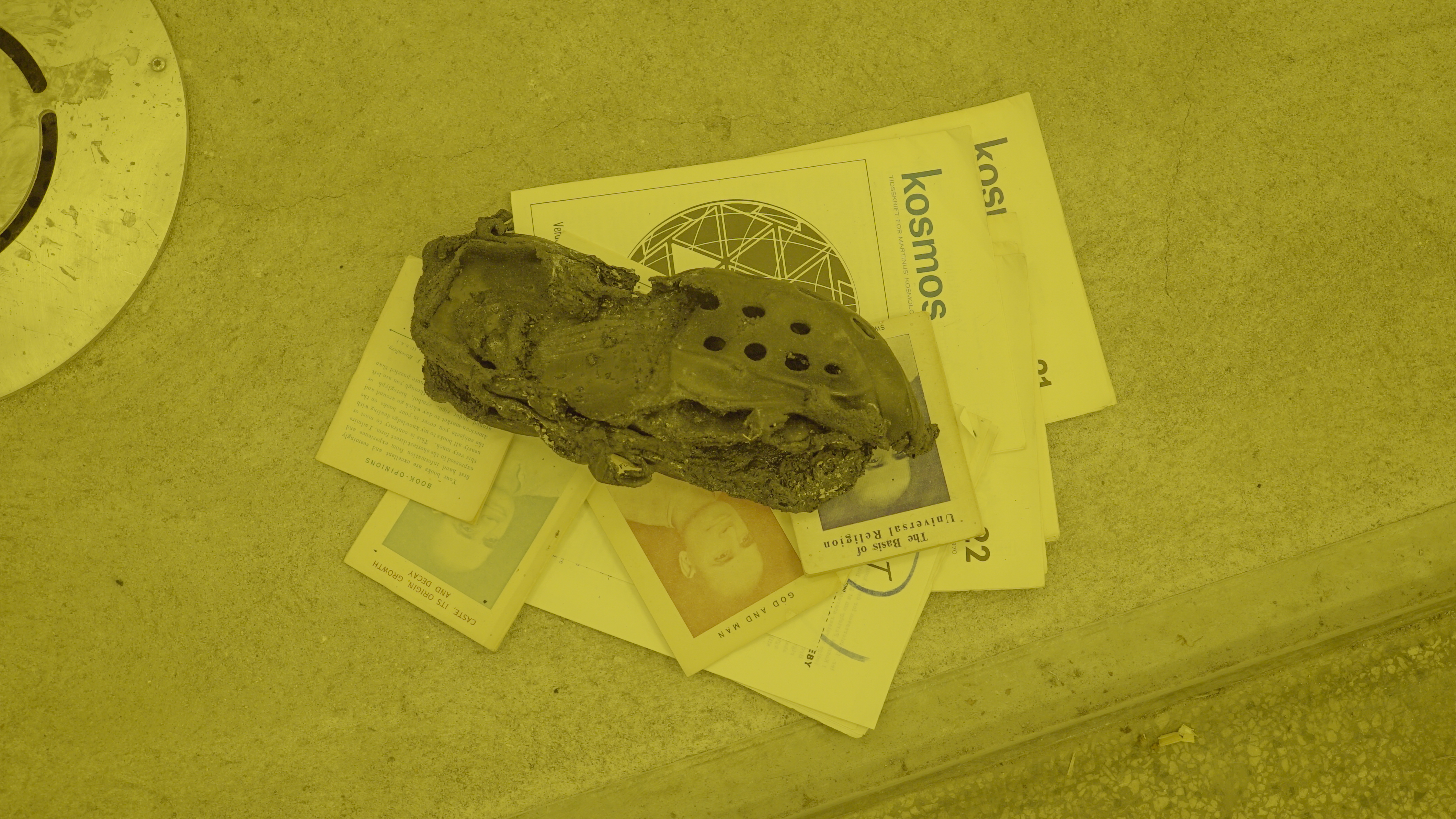 "Phoenix" 2018 detail
melted faux crocs shoes, spiritual magazines.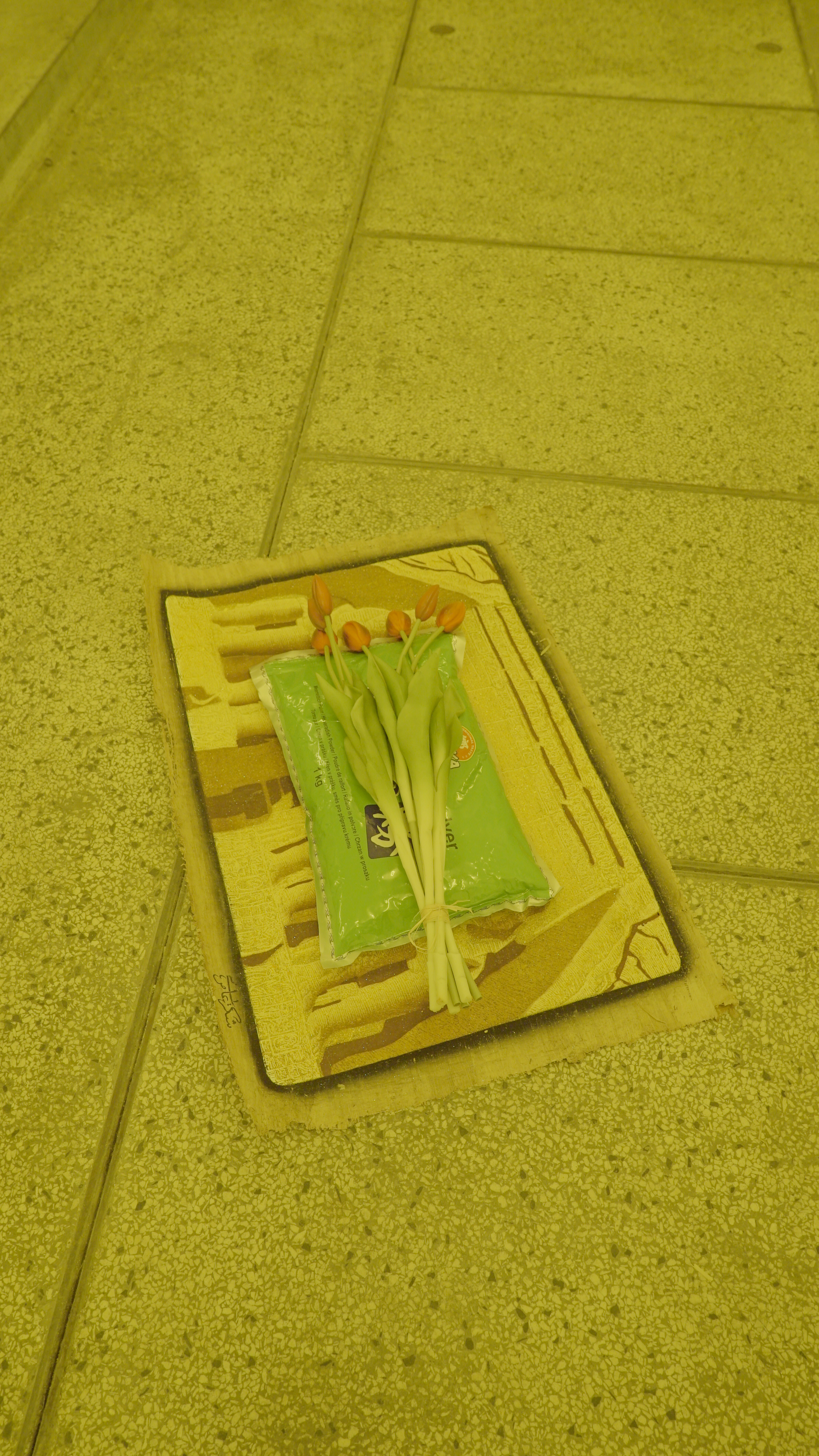 "Untitled (gifts)" 2018 detail
faux tulip bouqout, horseradish powder, faux papyrus.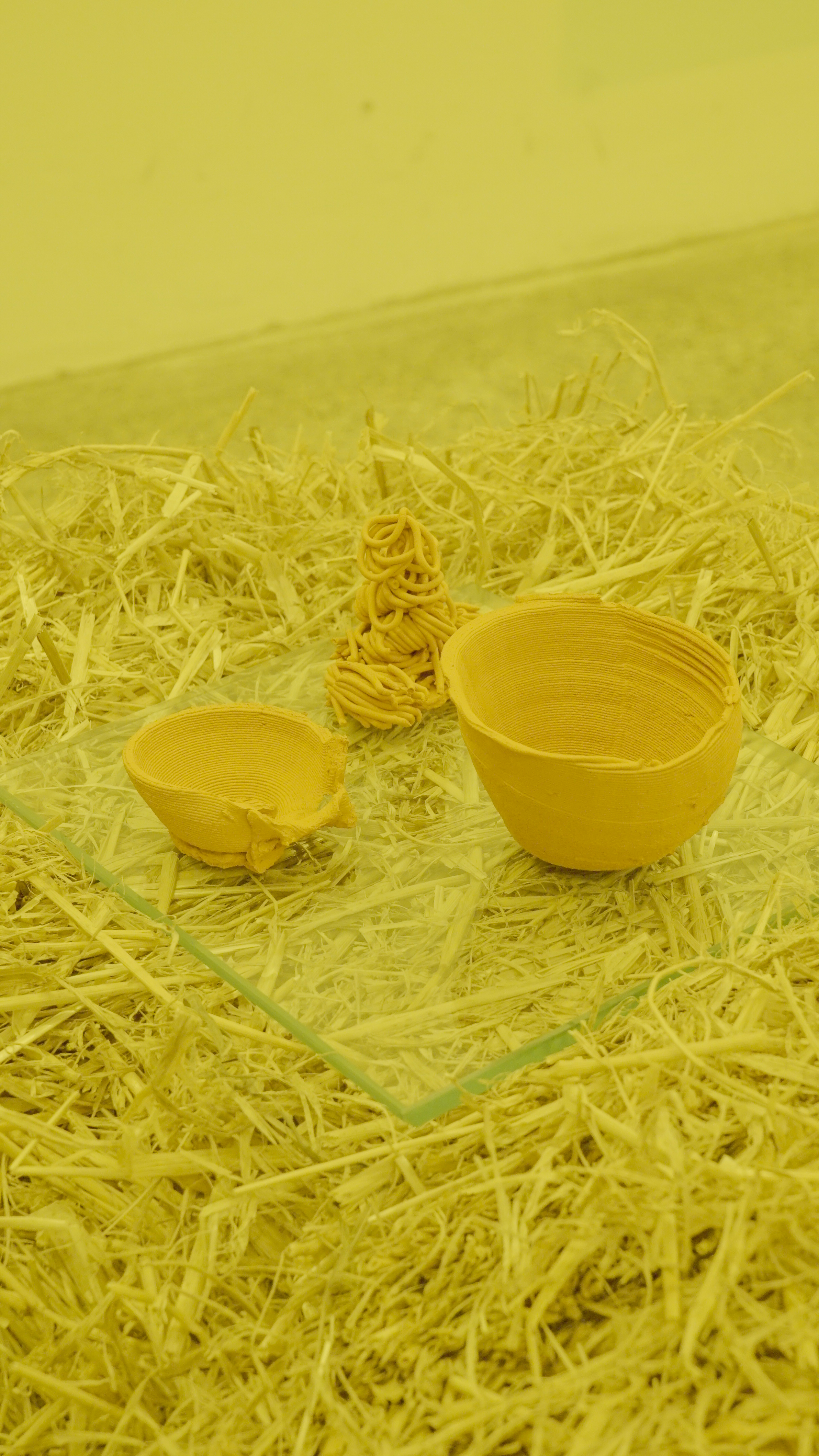 "Untitled (Vessels)" 2018
haystack, glass plate, 3D printed cera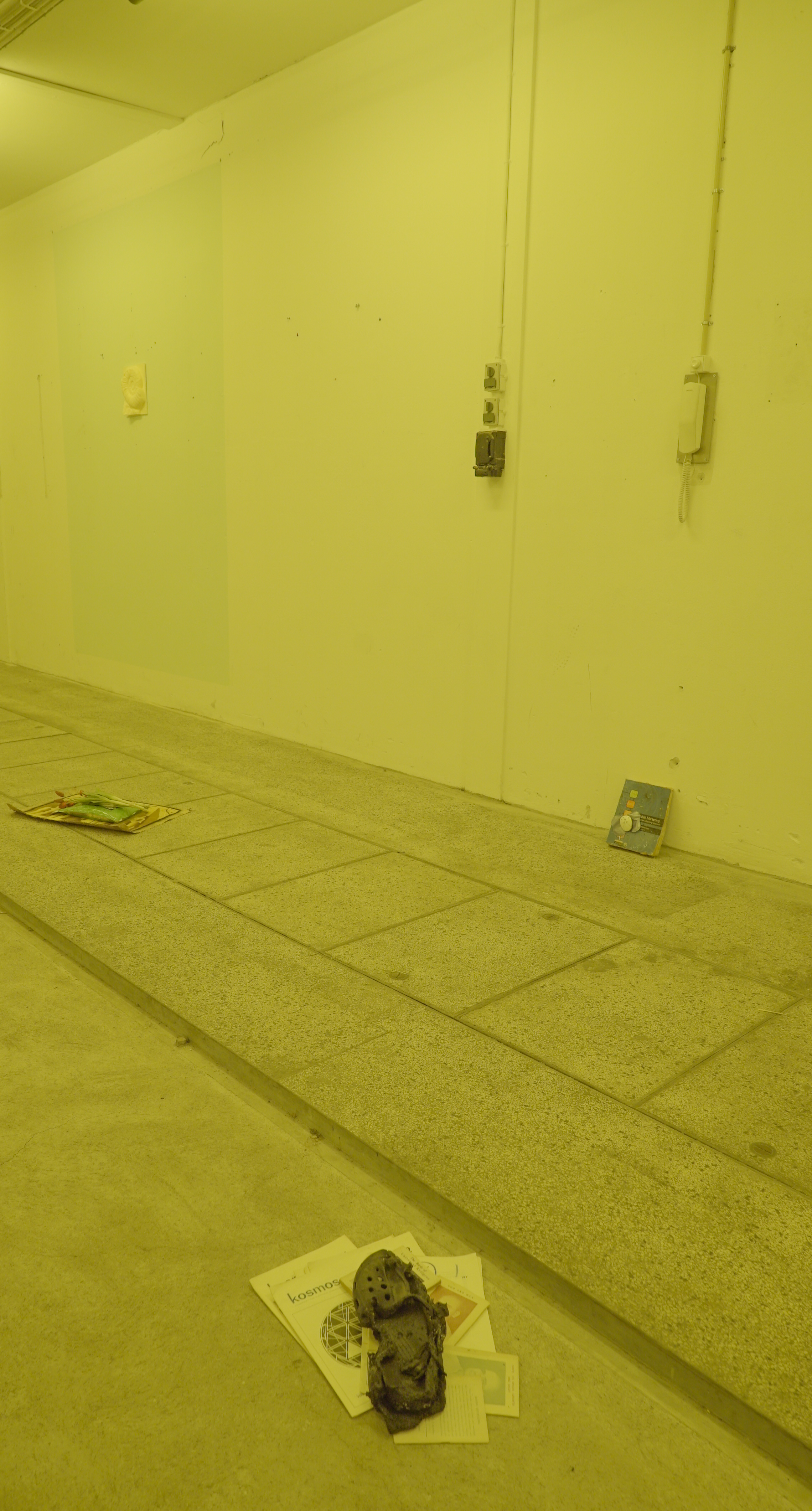 "Body" 2018
Latex, hair and weightless device on book

"creature" 2018
Unfired clay and latex on book.


"Untitled (Tableau)" 2018
faux lantern, books, stone fragment from Armenian church



"Fossil" 2018
CNC cut foam.


"Untitled (Facial Study)" 2017
bicycle seat, silicone.

yellow photo film fixed on fluorescent light