Solo Shows

Roaming Away On The Pillars Of Consensus, CGK 2018
Copenhagen, Denmark

Group shows

The Legend of the Larynx Metamorphosis 2019
Bologna, Italy

Zoom With Your Feet (Make Friends) 2019
Copenhagen, Denmark

Homesick Gallery - Fantastic Sunny Apartment And 10 Min To Manhatten 2019
Brooklyn, New York

Learning From (Learning) Albertslund 2019
Albertslund, Denmark

Supermarket Art Fair curated by Ta-Da 2019
Stockholm, Sweden

Pulsar Festival, Udstillingsstedet Q 2019
Copenhagen, Denmark

Vibevej Præsenterer: Rentemestervej 69B 2019
Copenhagen, Denmark

Førsteårsudstillingen, Udstillingsstedet Q 2019
Copenhagen, Denmark

Kunstnernes Efterårsudstilling, Den Frie Udstillingsbygning 2018
Copenhagen, Denmark

Calculation LIVE online-performance, Tashkent International Biennale for Contemporary Art 2018
Tashkent, Uzbekistan

Båndmagasinet no. 2, The Lake Radio. 2018
Copenhagen, Denmark

Walther & Langgaards Artists Supplies, Delfi 2018
Malmö, Sweden

Nye Rør!, Salon 75 2018
Frederiksberg, Denmark

Don't Feed The Troll, Salon 75 2018
Frederiksberg, Denmark

Vi Tager Intet Ansvar 5, Kræ Syndikatet & Warehouse9 2017
Copenhagen, Denmark

Flerdagesdrøm festival 2017
Slangerup, Denmark

Ingen Jury, Ingen Præmier, Salon 75 2017
Frederiksberg, Denmark

Afgangsudstilling VIEW 17' Kunstskolen Spektrum 2017
Copenhagen, Denmark

In The Gallery #10 No Title, Carlsberg Byens Galleri & Kunstsalon 2017
Copenhagen, Denmark

Spring Exhibition Charlottenborg 2017
Copenhagen, Denmark

Krystalpaladset, Odensemusikbibliotek 2017
Odense, Denmark

Gentofte Kulturnat , Det Grå Pakhus 2016
Gentofte, Denmark



The Legend of the Larynx Metamorphosis



By Theodor Præst Nymark Jensen & Sofus Keiding Agger.

With support by Mikkel Drabik Jacobsen, Bruno Zhang & Evan Lu.

The exhibition at GARAGE 9 in Bologna examines the concept of the flood-myth as an instrument of power and a global mythological legend. The works in the exhibition visualize an imaginary conspiratorial narrative, evolved upon a self-written text, that translates into speculation about the results of a potential flood of, among others, Bologna and Homosapiens' ability to adapt to this suggested situation.

Told with mythical language, the text describes a story about two craftsmen who wander from the mountains, and down to the center of Bologna. There, they publically announce a solution of survival to the potential flooding of the city. Through rich telling they propose a ritual of transformation which replaces the human lungs with a fish gill apparatus. A young boy, willing to participate, experiences the greatest heroic sensation of his short life and attempts to make his old fisherman father proud. To everyone's surprise, something unexpected happens and the duality of the narrative blossoms in uncanny tragedy. Thereby the craftsmen demonstrate a biological change to evolve as a species, acting in a dialectical drama of battling the inner and outer superior nature.

13th September – 15th September 2019 Garage 9, Via Di Saliceto 9H, Bologna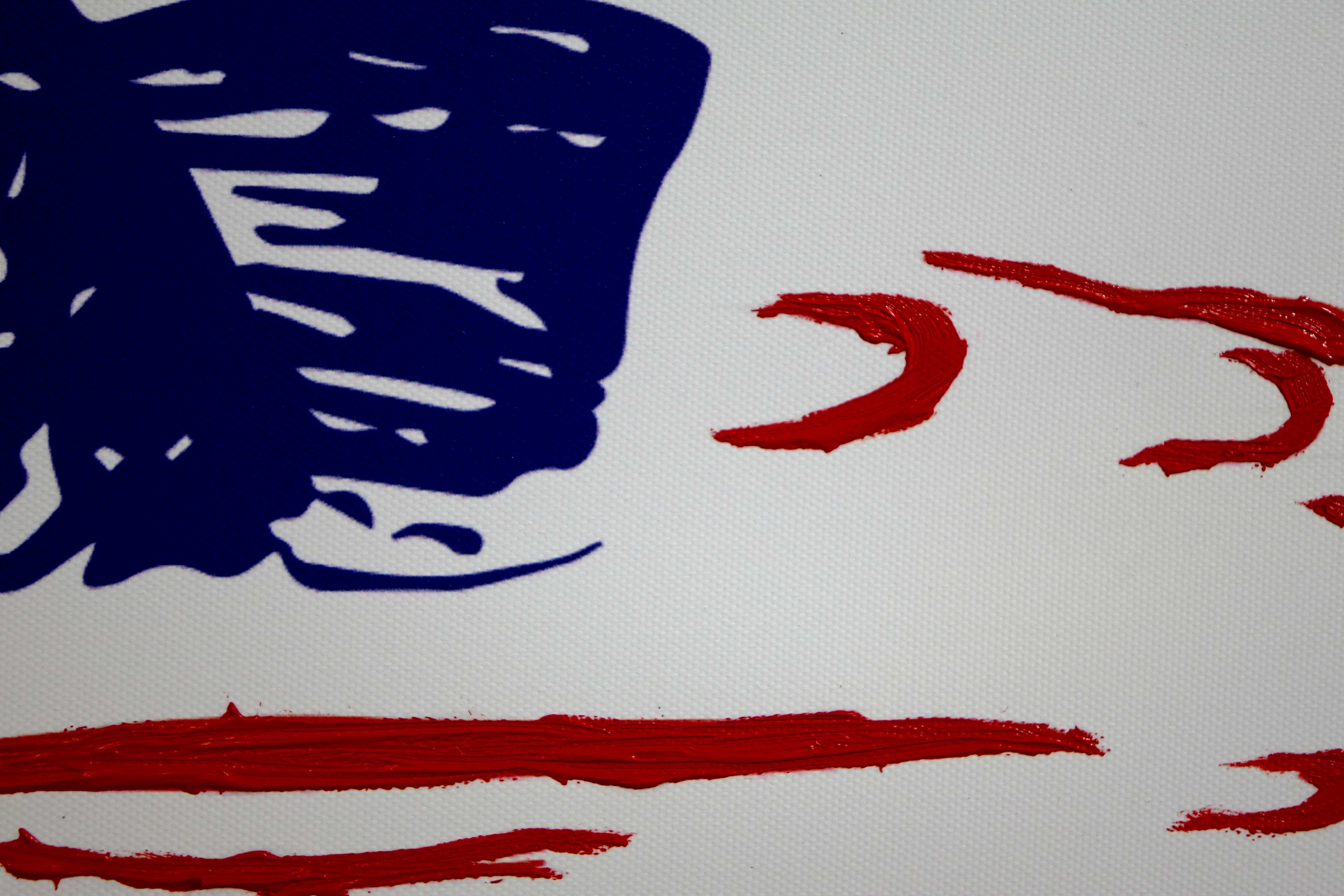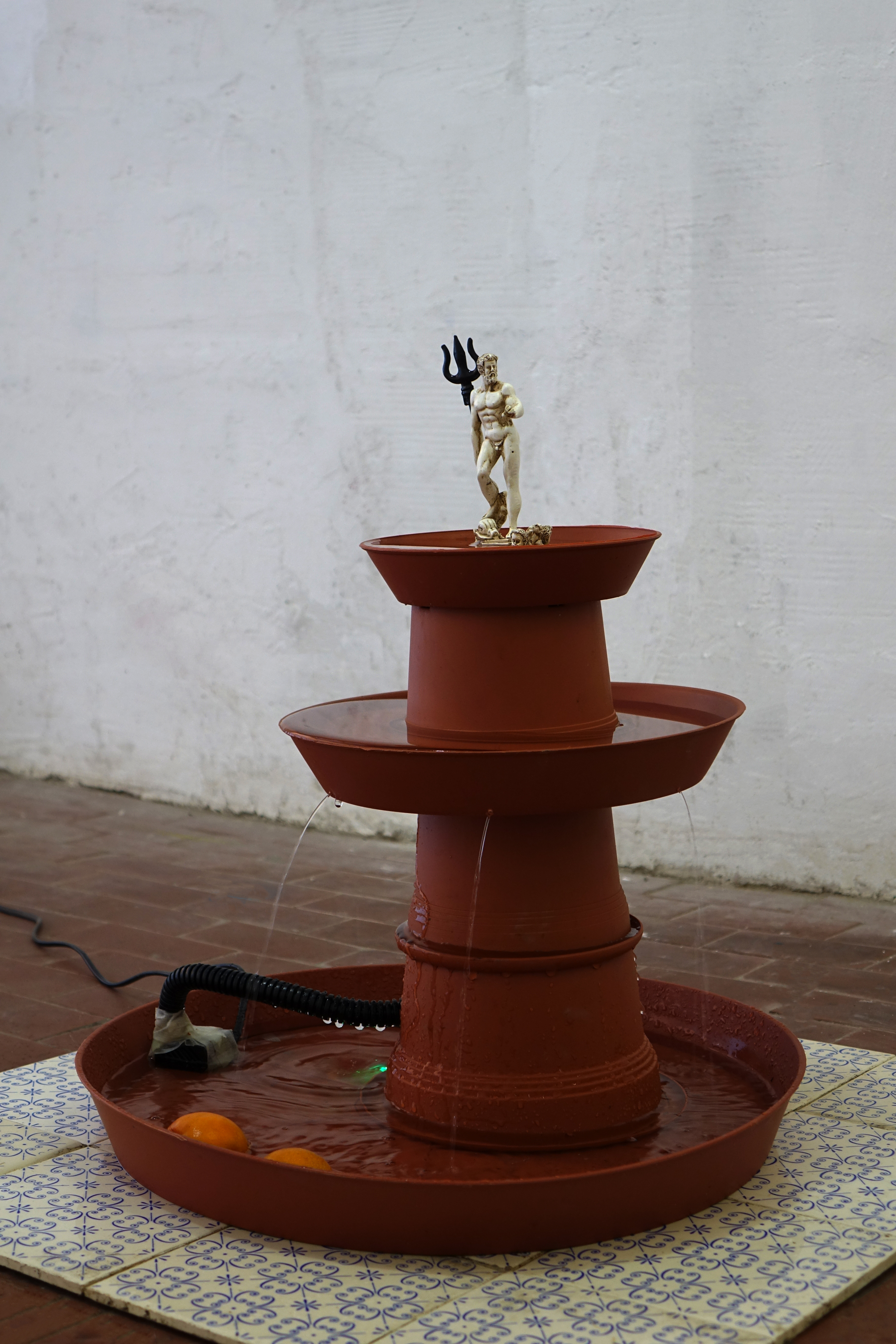 Creatures of Plurality (Gathering 2016-2019)
Mixed media
Zoom with your feet (make friends)

06.08-11.08-2019
@ Overgaden. Institute of Contemporary Art

initiated by Louise Lyngh Bjerregaard & Pia Angela Rasmussen
Curated by Anna Clarisse Holck Wæhrens
Photograph: Mounir Jonas Andersen Hammoumi

The works included in the exhibition at Overgaden is a small survey and the first gathering of
a series of sculptures made during a period spanning over several years. The figures derive
from the method of exploring the relationship between objects and anthropomorphic mythology. The series arose as frustration and recognition of the production of ancient Greek marble sculpture, consumerism, cartoon characters as well as the fables by Aesop.





HOMESICK GALLERY - FANTASTIC SUNNY APARTMENT AND 10 MIN TO MANHATTEN




Curated by Salon 75

Brooklyn, New York.
2. Juli 2019

Pretending to be a gallery,
in spaces pretending to be homes...

Participating artists:
Sikker August (DK)
Sean Joseph Kennedy (US)
Theodor Præst Nymark Jensen (DK)
Sofus Keiding (DK)
Tobias Just (DK)
Isabella Lalonde (US)


"American Werewolf (nightread)" 2019
Werewolf glove with toilet paper filling, Paul Auster: The New York Trilogy.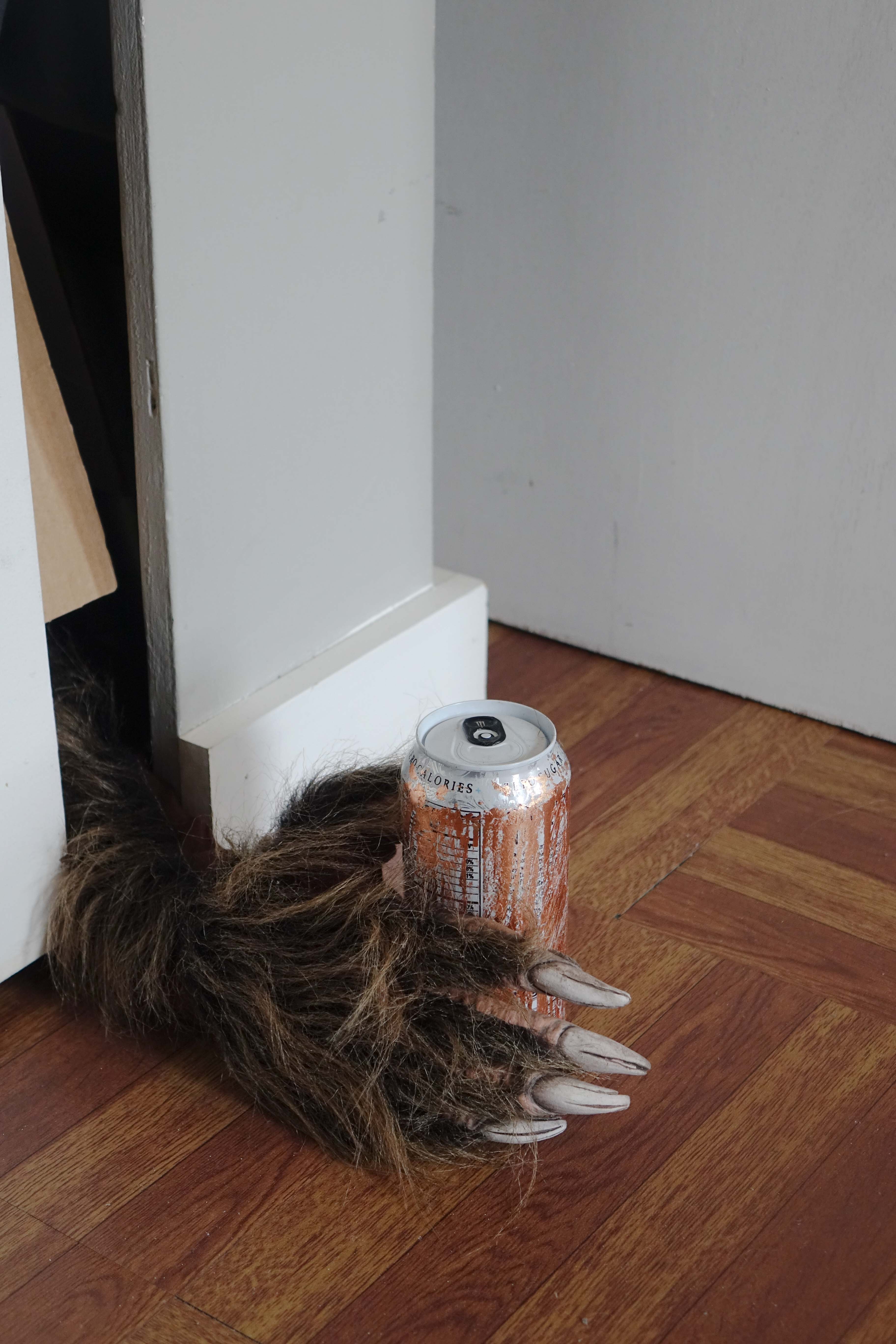 "American Werewolf (energy savings)" 2019
Werewolf glove with toilet paper filling, Monster Energy, leaf copper.