In The Gallery #10 No Title 2017
Carlsberg Byens Galleri & Kunstsalon
Copenhagen, Denmark

Poster for the exhibition

Installation view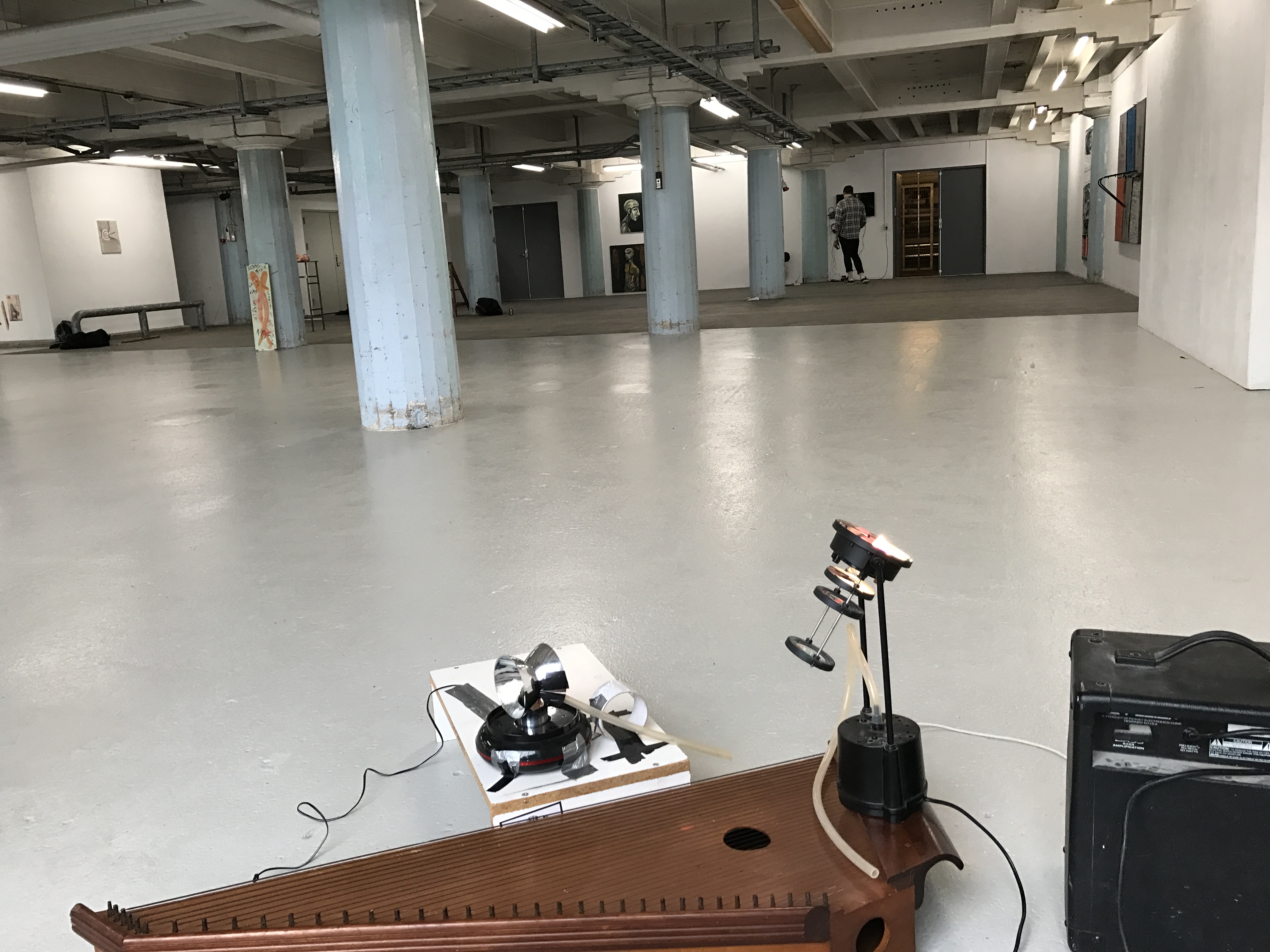 Installation view


Partita For Lyre with Motor (Study of inhumane music) 2017 Performance installation.
Table lyre from 1919, wood, silicone hose, disco light motors

Two different motors have each a silicone hose attached. The uplifted motor is playing the lower frequency strings and the motor placed onto the lyre is perpetuating a single hit on all the strings in a slow cycle.Installation view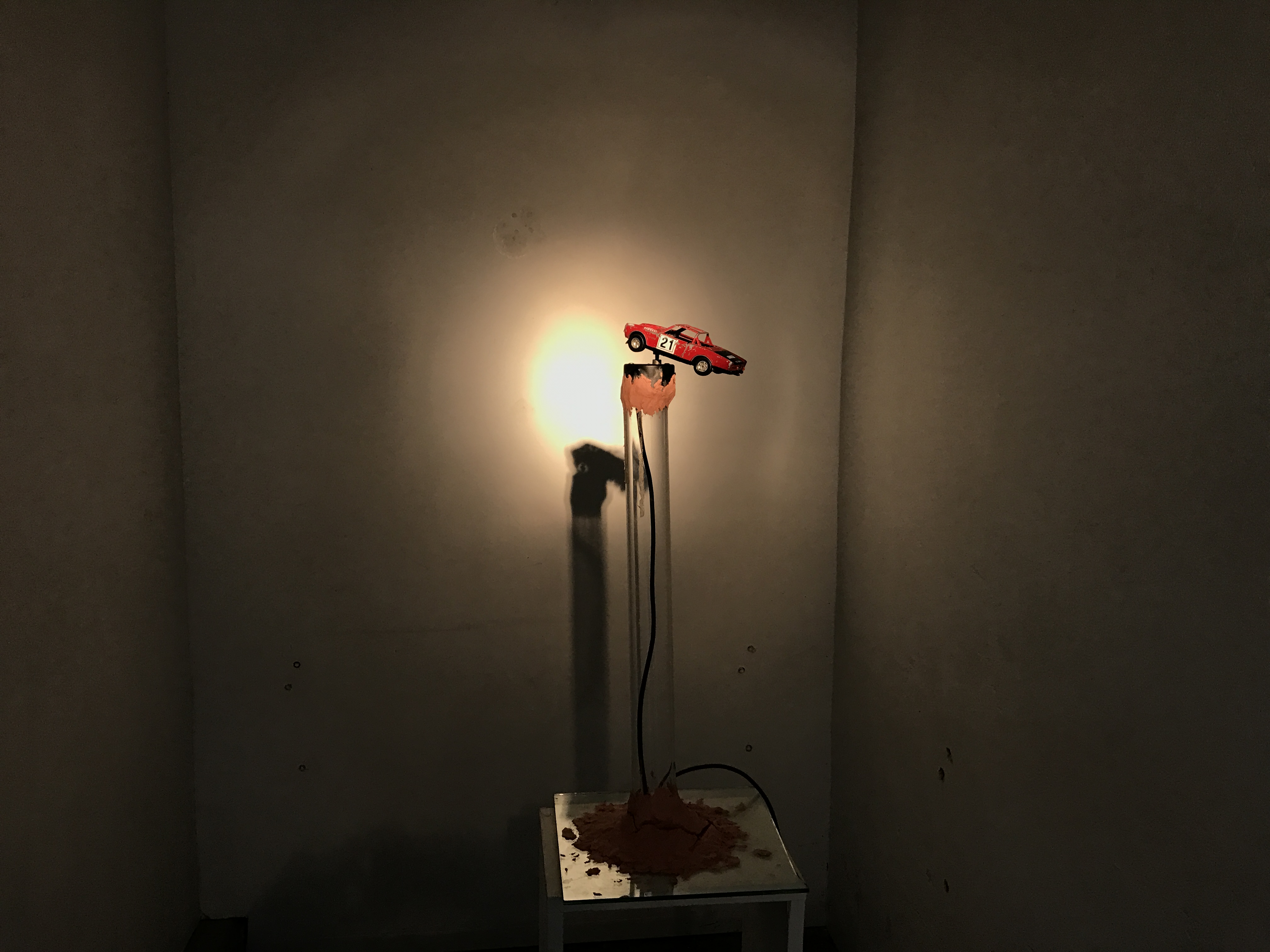 Car Rally In The Mountains Of Eternity 2016 Sculpture.
Glass, acrylic tube, terracotta, disco light motor, found Fiat Pirelli Abarth, loudspeaker, mp3 player with synthesized Shepard Tone.

The Sculpture is set to symbolize an Italian rally driver, driving around on a mountain for eternity. The motor is causing the found Fiat Pirelli model car to spin slowly around itself as if it were drifting. In the loudspeaker, a recording of a synthesized Shepard tone is playing loudly in the room. The Shepard tone is a sound consisting of a superposition of sine waves separated by octaves. The sound is an auditory illusion of an infinite ascending tone.